After so much uncertainty, finally Valpolicella Superiore by Marion begins to express its true wealth of territory and vines; this wine wants to be among the candidates of this revolution, more concentration, more freshness, more complexity and in a form of great personal expression
Data sheet
Product

Valpolicella Superiore
Vintage

2016
Tipology

Vino rosso
Provenance

Italia
Production area

Veneto
Grape variety

10% Corvina gentile, 60% Corvina grossa, 20% Rondinella, 10% Teroldego e altre uve
Altitude

100 mt s.l.
Exposure

North-south in slight decline
Type of soil

Calcareous with little clay and stone
Type of harvest

Manual in cassettes
Harvest Time

Second-third decade of September and first decade of October
Winemaking

The grapes harvested in September are placed in trays for 40 days. Those instead collected in the first decade of October, are pressed.
Aging of wine

The wines obtained are aged in small-capacity oak barrels
Serving temperature

15-18 °C
Pairings

Excellent with thick and spicy soups, courtyard meats, soft cheeses and sweet notes
Bottle

0,75 l.
Color

Ruby red with purple reflections
Perfume

Aromas of small berries, spices and cherries stand out
Flavor

Enveloping, soft and delicate, with the right complexity
Denominazione
HISTORY AND COMPANY
The Marion Farm is located in Marcellise of San Martino Buon Albergo, a town about ten kilometers east of Verona of Roman origin. There existed, in the place where the parish is now, an ancient pagan temple dedicated to the God Bono Event, adored by the inhabitants. It certainly bears the name of Buon Albergo from 1146, the year in which it is mentioned in certain documents. The green valley of Marcellise, also famous for its cherries and wine, has established itself in the market thanks to its wine cellars. The headquarters of the Marion Company, family run, is in a Renaissance villa belonging to the Count Marioni and dating back to the sixteenth century. La Marion, founded in the 80s by Stefano Campedelli, his wife Nicoletta and his brother Marco, can count on about twenty hectares of property and others for rent, located in a beautiful sunny area. The vines have mostly been transformed into Guyot, a system used in quality viticulture, which gives an excellent yield. The owners pay the utmost attention to the preservation of the plants and to all the phases of wine production. The company can boast excellent wines such as Cabernet Sauvignon, Valpolicella Superiore, Amarone and Teroldego. He uses particular methods for winemaking, for example the use of dried grapes for the production of Cabernet Sauvignon and the use of Slavonian wood instead of barrique. The clayey soil and the mild climate that characterize the area allow us to produce excellent full-bodied but light wines, able to distinguish the production of the Marion winery.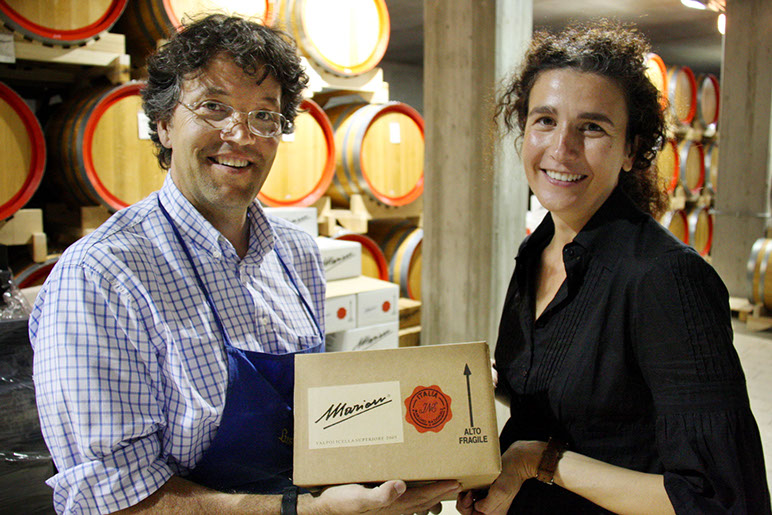 Customers who bought this product also bought: