Torre di Giano is a white DOC wine produced in Umbria by Lungarotti. It has a bright straw yellow color; on the nose you can perceive fruity and citrus notes. On the palate it is dry, of good structure and with good acidity, long persistent.
Data sheet
Denomination

DOC
Vintage

2018
Tipology

Vino bianco
Provenance

Italia
Production area

Umbria
Gambero Rosso

3 glasses
Serving temperature

10-12 °C
Pairings

Excellent aperitif, elegantly accompanies pastas, risottos, white meats, fish and seafood, onion soup, raclette, soft cheeses, even cooked and norcinerie
Bottle

0,75 l.
Color

Straw yellow with greenish reflections
Perfume

Fruity and citrus
Flavor

Dry, with good structure and with good acidity
HISTORY
The Cantine Lungarotti is a wine production house that has its center of activity in Umbria, between Torgiano and Montefalco. The company was born in Torgiano in 1962 on the initiative of Giorgio Lungarotti, an agricultural entrepreneur who, consistently with the most innovative winemaking trends of the time, works to enhance local vines, in some cases recovering those that disappeared following the phylloxera epidemic of the late nineteenth century, in others introducing new species and experimenting with new production systems in the vineyard as in the cellar. After the first awards (the attribution of the DOC mark dates back to 1968, first for Umbria and fifth in Italy, for the Rosso and Bianco di Torgiano and in 1990 the DOCG for the Torgiano rosso riserva), the Cantine Lungarotti is open to the international market. They are also distinguished by an important cultural investment that results in the establishment in Torgiano of a museum center consisting of the Wine Museum and the Olive and Oil Museum, both managed by a foundation dedicated to research and the enhancement of the culture of wine in Italy. In recent years, Cantine Lungarotti has expanded its field of action with the plant in Montefalco of a winery dedicated to the vinification of the local Rosso and Sagrantino.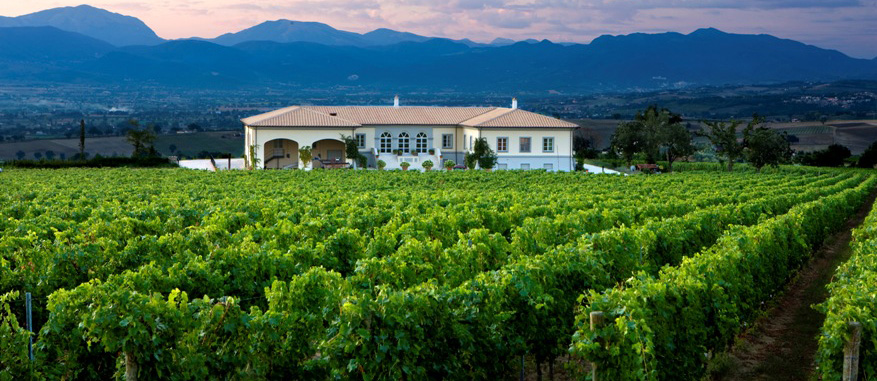 5 other products in the same category:
Customers who bought this product also bought: