Sassicaia Bolgheri is a Tuscan excellence known in the world for its balance in terms of body and complexity. It has an intense ruby color, has a very elegant scent of red fruits, the flavor is decided with sweet and balanced tannins. It is aged for 24 months in French oak barrels and before being put on the market the refinement in glass for about 6 months.
Aggiungi alla lista dei desideri
Scheda tecnica
Product

Sassicaia Bolgheri
Denomination

DOCG
Vintage

2016
Tipology

Vino rosso
Provenance

Italia
Production area

Toscana
Exposure

Ovest and Sud-Ovest.
Yield per hectare

5.000 kg
Bottles produced annually

180.000
Fermentation

In steel at a controlled temperature, with maceration on the buccie of 10 days.
Aging of wine

For 24 months in French oak barrels
Alcohol

13,50% vol.
Gambero Rosso

3 glasses
Serving temperature

16-18 °C
Pairings

Second courses of game or beef fillet, grilled and roasted.
Bottle

0,75 l.
Color

Intense red ruby
Perfume

Ripe red fruits and toasted almonds
Flavor

Decided, full-bodied,
HISTORY AND COMPANY
Tenuta San Guido is a prestigious symbol of Made in Italy in the wine sector, known throughout the world. This legendary estate is located in the Bolgheri area and stretches for 13 km between the coast and the rolling hills of the Maremma. Its name derives from that of San Guido della Gherardesca, lived in the 13th century and ancestor of Count Giuseppe della Gherardesca, founder of the estate in the early 1900s. But the glorious history of the estate begins when the Marquis Mario Incisa della Rocchetta, son-in-law of the Count and cousin of the Antinori family, takes the reins of the property and inaugurates the production of a great wine made in the manner of the wines of Bordeaux, the Sassicaia. The history of Tenuta San Guido and Sassicaia has become a legend: in the 1940s Mario Incisa della Rocchetta decided to give vines to the dream of producing a Bordeaux-style wine aged in French barrels and planted some Cabernet Sauvignon and Cabernet vines Franc, sensing a similarity between the territory of Bolgheri and that of Graves, in Bordeaux. In 1948 the first vintage of Sassicaia was produced for friends and relatives, named for the stony and gravelly composition of the soil, but it was only released starting from the 1968 vintage, which also marked the beginning of the collaboration between the Marquis and the great winemaker Giacomo Tachis. Initially the wine was received in Italy with many doubts, given the substantial novelty of the use of international vines and barriques, but few reached international acclaim as one of the best red wines in the world, especially with the 1985 vintage, considered as the first great vintage of Sassicaia. The Tenuta San Guido has been managed since 1983 by Nicolò Incisa della Rocchetta, Mario's son, who has the merit of having contributed to having increased the prestige of Sassicaia in the world, remaining faithful to the intuition of his father, and having created other great wines : Guidalberto, produced since 2000, and Le Difese, starting in 2002. Names that are a must for all lovers of great red wines. Real national glories, symbols of Italian excellence in the world.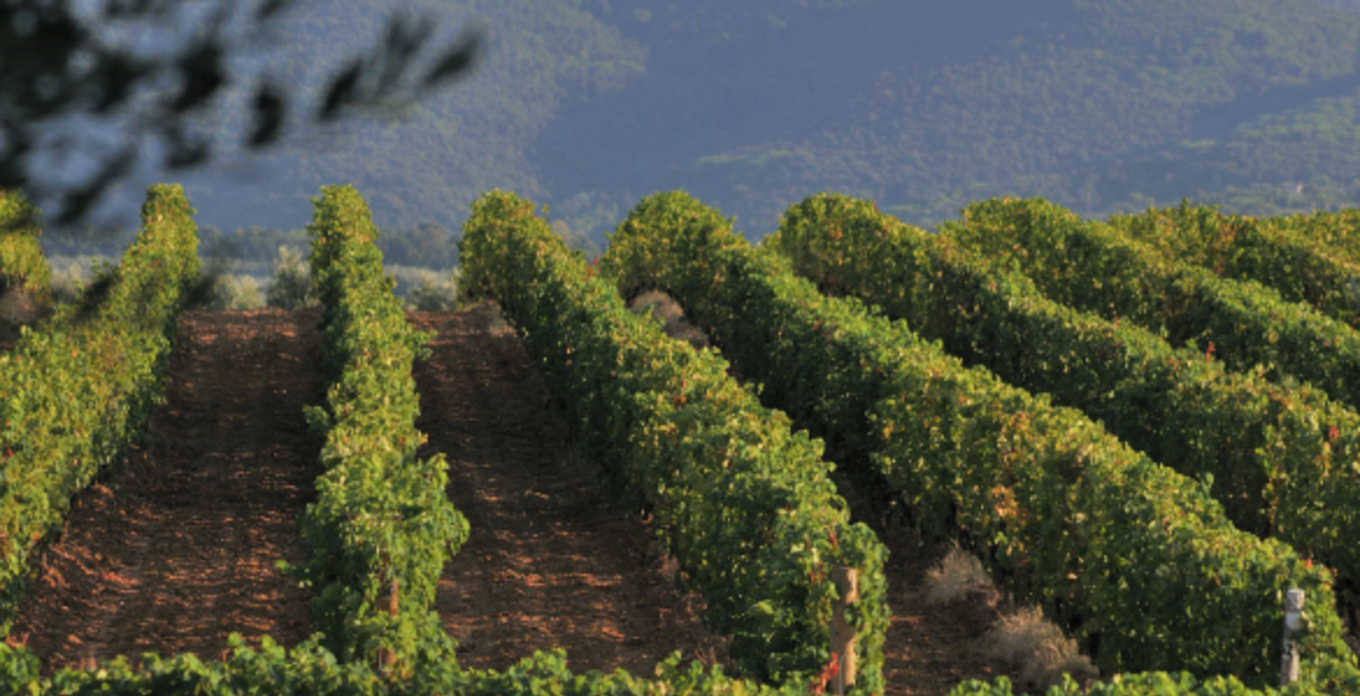 Guarda altri 16 prodotti nella stessa categoria:
And 'the highest wine of Castellare, twice in the Top 100 of Wine Spectator, repeatedly three glasses and five bunches, pride of having been able to show the greatness of Sangioveto and black Malvasia, reaching the...
Oreno, is the cult wine of Tenuta Sette Ponti. The fruit of a blend between Merlot and Cabernet Sauvignon, combined with the Sangiovese, best expresses the potential of the territory and the same idea as the wine of...
It is a purely Merlot that owes its name to a small stream flowing near the property. When in 1994 Rita and Virgil stepped out of production two Merlot barriques, perhaps they did not think they had created what would...
The style of Tua Rita's wines, with varying degrees of complexity and according to the intimate characteristics of each variety and each specific particle of vineyard, expresses a common element: the ability of each...
Chianti Monteguelfo, representing the Tuscan roots, is produced mainly from Sangiovese grapes. The fermentation takes place in steel at a controlled temperature of 28 ° C for about 15 days. It has an average aging...
Ocra, a word of Etruscan origin that means "the blood of the earth", is born in the vineyards of Bolgheri. Vinified with careful control of fermentation temperature and refined for 12 months in oak barrels, this wine...
Titled, Morellino of the company Guicciardini Strozzi, has a brilliant ruby red color, with intense, vinous scent, with aromas of red fruit and more; and of good texture, with present but elegant tannins and long...
Chianti Classico Great Selection San Lorenzo is a fabulous wine that takes its name from the valley on which affaccianno the eighteenth-century villas of Castello di Ama. Is produced from grapes of old plants, at...
Stilnovo Government is a wine characterized by an intense ruby red color. Thanks to its balance can accompany any kind of dish expressing the best of his qualities if served at a temperature of about 16 ° C. Fruity,...
Pugnitello is an ancient Tuscan vine, so called for the shape of its bunch that recalls a small punch. Concrete fruit of 20 years of research and experimentation aimed at saving and valorizing native Tuscan vines...
To describe a wine is always necessary to decipher the landscape of origin, then place it in the environment that generates it to appreciate nature.Villa Donoratico is a very large and complex wine that never falls...
Guidalberto is an IGT red wine produced by Tenuta San Guido in Tuscany. It has a ruby red color and is characterized by an extremely fine and variegated olfactory texture. In the mouth it is very elegant, a never...
I clienti che hanno acquistato questo prodotto hanno comprato anche:
Dorilli is a Cerasuolo di Vittoria Classico DOCG produced by Planeta in Sicily. It has a ruby red color with violet reflections and a scent of ripe sweet pink fruit. The taste is of oriental spices, smoked pancetta...
Nussbaumer is one of the oldest farms in Tramin. Evidenced by the existence of life from about 700 years, resulting in this way, one of the most suitable areas for the cultivation of Gewürztraminer. This wine,...
Madrechiesa, a Morellino of the company Terenzi, is intense ruby red with a scent of small red fruits, spices and light goudron note and a full and balanced body, with mature and well evolved tannins.
Marina Cvetic is a Trebbiano d'Abruzzo DOC produced by Masciarelli in Abruzzo. It has a large olfactory bouquet, and the flavor has a good correspondence. Excellent to combine with stuffed pasta and various...
Fiano of Avellino by Pietracupa, confirms his vocation to excellence. Long, bright, is wine that is impossible to resist. An olfactory profile crossed by a decidedly minerality that is a prelude to a fresh, fulfilling...