The Ros'aura wine is one of the leading products of the Feudi di San Gregorio and composed entirely of Aglianico grapes. It 'a delicious rose wine, firm and dry with an intense pink crystal. The nose and palate gives red fresh fruit sensations and is a very versatile wine.
Aggiungi alla lista dei desideri
Scheda tecnica
Product

Ros'Aura Aglianico
Classification

Irpinia Rosato DOC
Denomination

DOC
Vintage

2016
Tipology

Wine rose
Provenance

Italia
Production area

Campania
Production area (municipality)

Sorbo Serpico
Grape variety

100% Aglianico
Manufacture

Aging 4 months in stainless steel
Fermentation

In steel tanks at a temperature of 16-18 °C
Alcohol

13,00% vol.
Pairings

Versatile wine that accompanies meats, sausages, pizza and fresh cheeses
Bottle

0,75 l.
Color

Intense pink crystal
Perfume

Sensations of fresh red fruits, from wild strawberry raspberry, cherry notes up to
Flavor

It looks very fresh, recalling the freshly picked red fruit
HISTORY
One of Feudi di San Gregorio's most important visions is to believe that the birth of a wine has the same creative process as a work of art. Love and passion in caring for plants, commitment to harvesting grapes and patience while waiting for mature wine, make every bottle express its personality and become a work of art. with this approach the collaborations with great masters and talented youngsters are born, aimed at continuing and increasing the will of a continuous exchange of knowledge and creativity between wine and art. The same feelings and emotions lead the creative path of a artist, which leads him to create a sculpture, a photograph, a painting, an installation.
CELLAR
Feudi di San Gregorio is today the symbol of the enological renaissance of southern Italy and of a culture of drinking aimed at rediscovering the identity of Mediterranean flavors. Valuing the vines of Southern Italy such as Aglianico, Fiano di Avellino and Greco di Tufo, investing in the land and in the centuries-old tradition of Irpinia viticulture, restoring a future to a unique environmental heritage. Climb the hill towards Sorbo Serpico, enter a magical world, between unexpected water places, spice gardens and blooming roses. However, the biggest surprise is inside the cellar: the long barrel cellar that houses red wines. The intent is to go beyond the concept of wine cellar, making it become a forum, a place for meeting, for comparison, for knowledge, for meditation, a laboratory of ideas and culture, a place of welcome and refreshment. The project was attended by world-class professionals: the Japanese architect Hikaru Mori had the difficult task of giving architectural unity to the pre-existing structures, developed over time. Massimo and Lella Vignelli, symbols of Italian design in the world and "authors" of the company's labels, have designed the furnishings and interiors.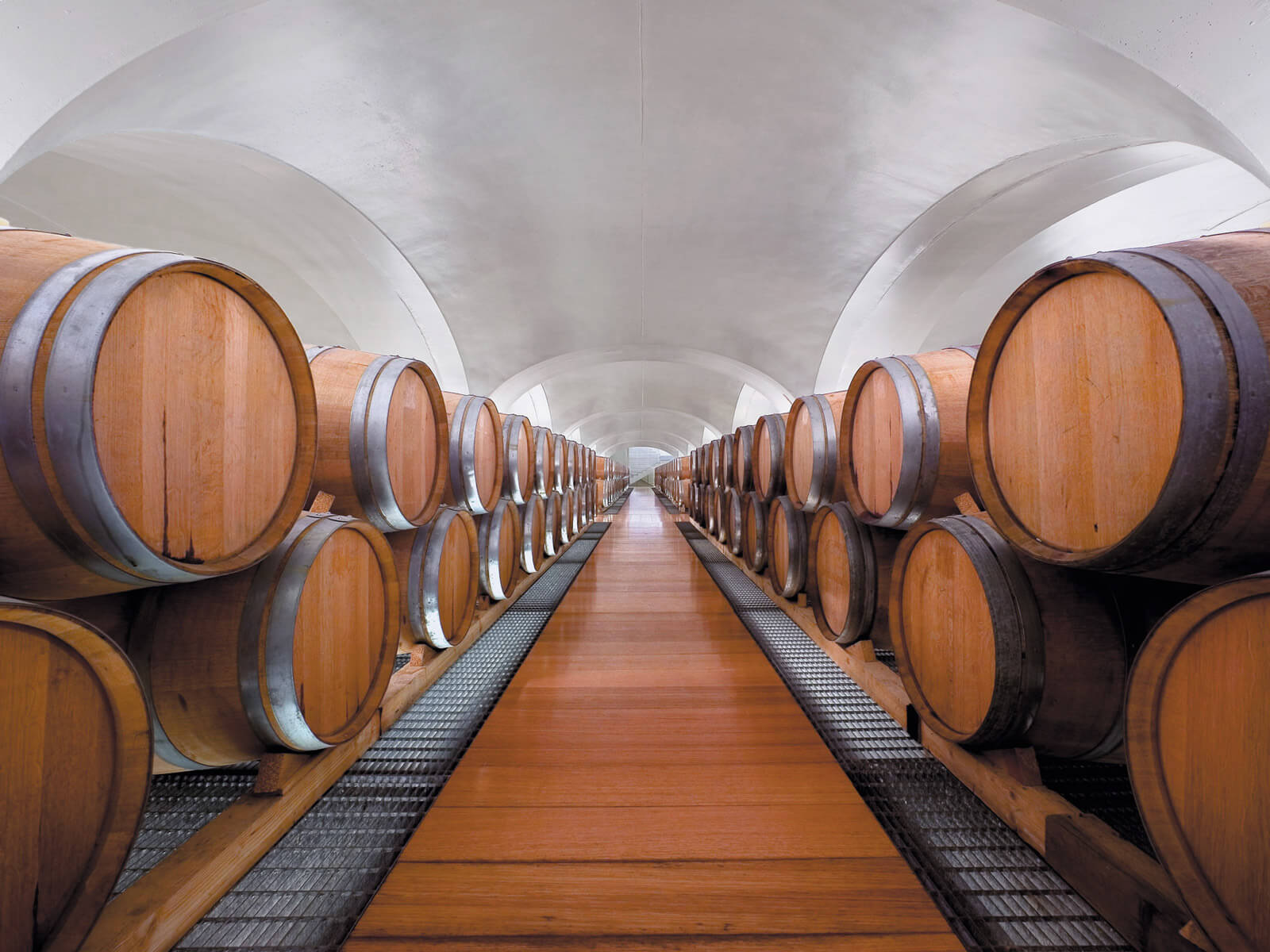 Guarda altri 7 prodotti nella stessa categoria:
Cerette Terre of Villa Matilde is an Aglianico with a bright cherry color with dominant marasca notes combined with scents of red and black berry fruits and delicate spicy and floral accents. The taste is soft and...
The fruit of a large territory, the irpinia, strongly dedicated to the production of Aglianico. It is from this grape that the Lacrimarosa is born, after a sweet squeezing of the bunches so as to only lightly color...
Aglianico del Taburno is a rosé DOCG wine produced by Fontanavecchia in Campania. It has a peculiar deep coral pink, its aromas are fresh and mainly fruity. Its taste is medium-bodied and has a good persistence. It is...
The Cost'è di Banfi is a rosé wine made mainly from Sangiovese grapes and a small percentage of Vermentino grapes fermented in separate steel vats. It has a pale pink color, with aromas of red fruits and a fresh and...
Kapnios by Masseria Frattasi is an Aglianico PGI produced in Campania. It is a wine produced in a limited number of bottles due to the complex processing and the unique organoleptic characteristics. It is excellent to...
I clienti che hanno acquistato questo prodotto hanno comprato anche:
The Five Roses Anniversary was produced for the first time with the vintage of '93, during the 50 years of the Five Roses.Glamorous, bright and inebriating rose petals with cranberry and red currant, accompanied by a...
Aglianico IGT is a wine produced by Mastroberardino in Campania. It has an intense ruby red color, intense aromas of black cherry, wild blackberry and violet can be perceived on the nose. It has an elegant and soft...
Aglianico Campania è un vino IGP di Cantine Astroni. Si presenta con un color rubino brillante, ha un profumo fruttato di piccoli frutti rossi ed ha un sapore ben strutturato, morbido e persistente. 
Montecucco Rosso is a wine produced from vineyards placed at 300 m. On the sea level with different exposures and land composition. It has a nice impact on the nose, where fresh and vivid notes of cherry and berry are...
The soothing scent, even before the taste, urges the senses of those who approach the product. The soft and unmistakable fragrance notes are the typical expression of Termeno territory, which, thanks to strong...
The Privilege is a great passionate with the intense bouquet. It is a sweet wine produced with Fiano grapes, an ancient vine cultivated in the Avellino area. It is golden yellow; The nose is intense with soft apricot...
Carefully working with the most interesting varieties of regional grapes, Tenuta Adolfo Spada offers with the line Gallìcius a choice of labels combining quality, exaltation of the most authentic grape varieties and...