Fragolino rosso is an aromatised wine produced by Stefano Bottega. Its aroma is predominantly fruity and the taste is sweet, fresh with hints of forest fruit
Delivery within 24 working hours
Aggiungi alla lista dei desideri
Scheda tecnica
Product

Fragolino Rosso
Classification

Flavored wine-based beverage
Tipology

Sweet wine
Alcohol

10,00% vol.
Recommended glass

Glamour glass or cup
Serving temperature

6-8 °C
Pairings

Indicated in every moment of the day, also an excellent aperitif It is a superb accompaniment to main desserts, biscuits and strawberries
Bottle

0,75 l.
Color

Light ruby red with intense pink hues
Perfume

Mostly fruity bouquet, wild strawberries
Flavor

Sweet, fresh and lively with an intense hint of wild strawberries and fruit
HISTORY AND COMPANY
Bottega has a four-century history behind it in the world of wine and grappa. Since 1600, when our ancestors cultivated vines as tenant farmers, to date, that Bottega grappas and liqueurs are appreciated all over the world. Bottega wines and liqueurs have won 280 prizes and awards, they are present in 132 countries of the world, in the most important duty free and airline companies. IWSR has classified Bottega Gold as the best-selling sparkling wine in travel retail.
VALUES
Since its foundation the cornerstones on which the company philosophy is based are: Quality and typicality From the vineyard to the bottling, every moment of making a product is followed with craftsmanship. We choose simple and natural flavors, linked to the territory. The craftsmanship and the link with the territory make the Bottega product a unique product that cannot be replicated elsewhere. Bottega is certified IFS and BRC Global Standard for Food Safety (in 2018 with AA score, or level of excellence) and is part of the Italian Excellence Certificate Institute, an association that unites Italian producers of excellence in different sectors and high service companies profile. Furthermore Bottega is ISO 9001 certified for the Company Quality Management System.
Design and innovation
Recipes containing elements of innovation and originality make Bottega wines and liqueurs exclusive. Expression of excellence, our design enhances the creativity and style of Made in Italy. Each bottle embodies the taste and joy of living of the Italian lifestyle.
Sustainability
All stages of production meet sustainability criteria and are carried out in the interests of protecting the environment and future generations. In particular, the company is careful to save water, reduce CO2 and chemical emissions, and recycle waste materials.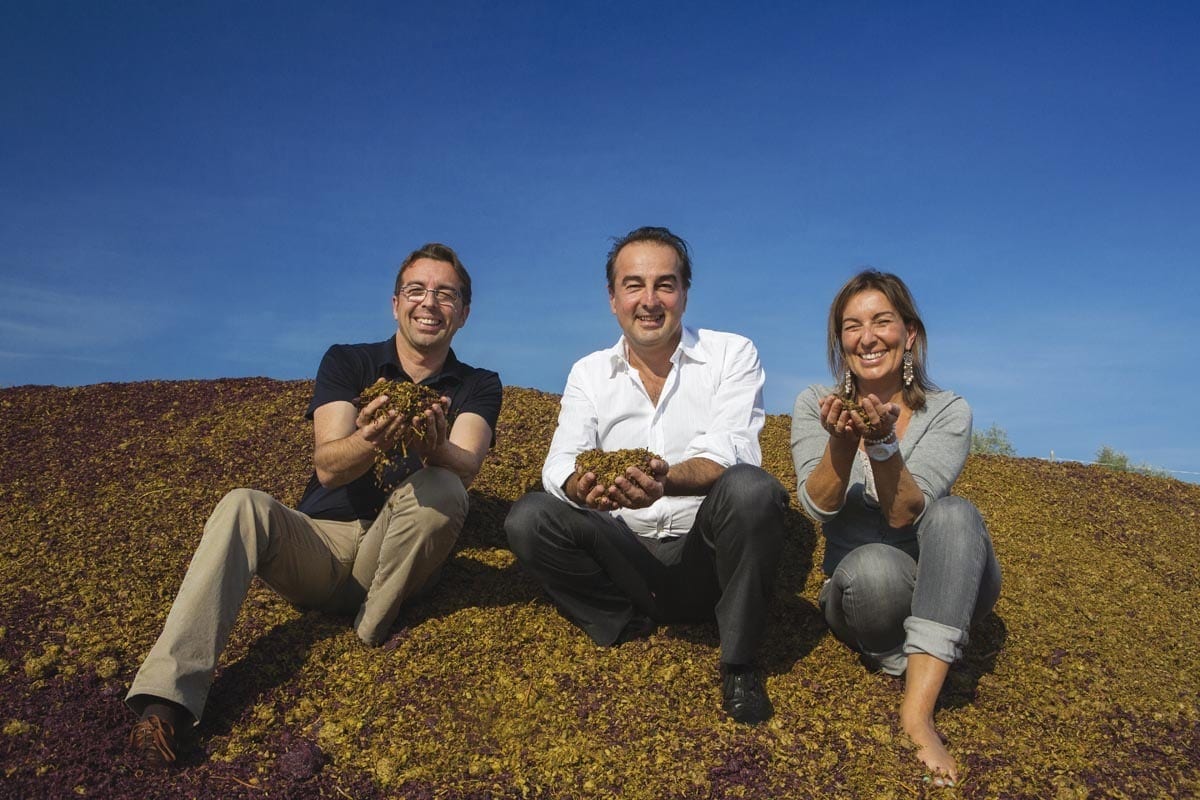 Guarda altri 16 prodotti nella stessa categoria:
Il Longhino is a white wine produced with late harvest by Dario Coos. It shows a golden yellow color and a scent of vanilla and fruit. The taste is sweet with sapid tannic notes
Passito di Noto is a white DOC wine produced by Planeta in Sicily. Its soft taste and exceptional acidity makes it an excellent wine to pair with desserts, dried fruit and aged cheeses
Malvasia according to Tasca d'Almerita. Our vineyards are like corridors that lead straight from the mountain to the sea. What do we do? We try not to force nature, but we try to imitate it. In the vineyard we try to...
Terre Ass Marsala Vergine is a wine produced by Cantine Florio in Sicillia. It is a wine of great finesse, with hints of bitter almonds and burned honey; the taste is exceptionally harmonious and dry. It is excellent...
Of an intense amber color. Versaltile, semi-dry, has pleasant notes of apricot and carob with slight hints of thyme and black pepper. It goes well with all the Sicilian desserts with ricotta and pastry creams
Moscato is a sweet wine 100% Moscato di Alessandria (or Zibibbo) produced by Cantine Pellegrino in Sicily. It has a pale straw yellow color, the aroma is aromatic, intense and fruity. The full and harmonious flavor...
Lumine by Ca 'D' Gal is a Moscato d'Asti DOCG that expresses itself in an expressive aromatic fantasy of notes of acacia, sage, peach and apricot. On the palate it is harmonious, sweet, fresh and seductive, with a...
Barolo Chinato has a garnet red color with orange lips. It offers an intense aromatic scent that recalls the oriental spices with which it is produced. It gives it a warm, full, sweet and aromatic taste. The...
Romandus is a DOCG wine produced by Dario Coos. It has an intense golden yellow color, its scent is complex and the taste is sweet and extraordinarily harmonious
Barolo Chinato is a sweet wine produced by Fontanafredda in Friuli. Its not too high alcohol content gives an exciting sweet-bitter balance to the product, making it round, velvety, extremely enjoyable despite its...
The Privilege is a great passionate with the intense bouquet. It is a sweet wine produced with Fiano grapes, an ancient vine cultivated in the Avellino area. It is golden yellow; The nose is intense with soft apricot...
I clienti che hanno acquistato questo prodotto hanno comprato anche:
Janare Guardiolo, produced with Aglianico grapes, in Sannio Beneventano, Campania, is an intense color wine with violet shades. The smell of cherry blends together with the vanilla leaves from the barrel passage. The...
Pecorino Villa Angela of Velenosi is born in the hills of Ascoli Piceno and Offida, and is produced exclusively with Pecorino grapes. It is characterized by a straw yellow color with golden reflections and the nose is...
Lagrein is a DOC red wine produced by Elena Walch in Trentino Alto Adige. Its tannin with its rustic elegance makes it perfect to combine rich and full-bodied dishes, such as game and game, red meats and well-matured...
Nussbaumer is one of the oldest farms in Tramin. Evidenced by the existence of life from about 700 years, resulting in this way, one of the most suitable areas for the cultivation of Gewürztraminer. This wine,...
Titolato is a white DOCG wine produced by Strozzi in Tuscany. It has a fine and fruity smell and has a dry taste that goes perfectly with almost all dishes. It is ideal for white meats, risottos, fish, shellfish and...
Pietracalda is a selection of the best grapes of Fiano, who come from many small vineyards of Irpinia. It has decided straw yellow. The perfume ranges from fresh chamomile flowers, peach, candied citron. On the palate...
Prosecco is the typical white wine of the area between Conegliano and Valdobbiadene. It 'a wine with delicate fruity and floral notes, persistent acidity and a balanced body. This sparkling wine expresses all its...
Averna has always been a guarantee of high quality and reliability, and thanks to its wide product range, it is suitable to have any time of day with its harmonious tastes joining tradition and modernity. The delicate...