The fruit of a careful and continuous search for the discovery of the best vine-territory connotation, is born in Radici, in a conception in which the complexity of the characters is exalted by an unusual density for a white wine, giving it solidity and thickness: a return to the "roots". The label reproduces traces of a painting by Maria Micozzi, made on one occasion by the clay grottoes of the cellar.
Delivery within 24 working hours
Aggiungi alla lista dei desideri
Scheda tecnica
Product

Radici
Classification

Fiano of Avellino DOCG
Denomination

DOCG
Vintage

2016
Tipology

Vino bianco
Provenance

Italia
Production area

Campania
Grape variety

Fiano di Avellino
Altitude

550 meters s.l.
Exposure

Sud-Ovest
Type of soil

Franco sandy, deep, rich in mineral elements, well drained
System of cultivation

Guillotine pruning
Plant density

4000 strains per hectare
Type of harvest

Manual
Harvest Time

Second half of October
Yield per hectare

About 60 quintals
Winemaking

Classic white in tanks at controlled temperature
Aging of wine

In 3/4 months bottle
Alcohol

13,50% vol.
Ageing potential

20 years and over
Serving temperature

12-14 °C
Bottle

0,75 l.
Color

Straw yellow

Perfume

It offers a multitude of aromas including hints of pear, pineapple, acacia, toasted hazelnuts, honey and hawthorn and floral nuances
Flavor

Wine of good acidity but at the same time of great softness. The initial hints of white peach and grapefruit close with dense notes of dried fruit
HISTORY AND COMPANY
The Mastroberardino winery is one of the oldest and most important productive realities of Campania, whose history is identified with that of a family of entrepreneurs who have become a point of reference in the Italian wine scene. The origins of this family activity date back to the mid-eighteenth century and the winery was officially founded in 1878 in Atripalda, near the town of Avellino, by Angelo Mastroberardino, great-grandfather of the current owner and Knight of the Order of the Crown of Italy. From the end of the nineteenth century, after the phylloxera disaster that destroyed part of the great legacy, the family undertook a long process of rediscovery and enhancement of the native vines and of the typicality of Irpinia, so that Antonio Mastroberardino, awarded in 1994 of the title of Cavaliere del Lavoro, he earned the title of "archaeologist of vines". The same commitment and the same passion now animate the work of his son Pietro, who reaps the fruits of over a century and a half of research in the vineyard and in the cellar driven by the desire to best express territorial excellence and the genius loci. If today Irpinia, with its typical vines such as Aglianico, Fiano and Greco di Tufo, is known and appreciated in the world it is due to this family of winemakers, to whom an important and significant historical merit must be attributed. Today Mastroberardino is a huge production company known throughout the world in various estates covering a total of 250 hectares of vineyards. The main estates are those of: Montemarani, where the Taurasi is born; San Michele and Montefalcione, home to Fiano's excellent expressions; Montefusco, cradle of the Greek; Mirabella, where the Falanghina is produced. The company mission still aims at maximizing the typical grapes of Campania: Greco di Tufo, Fiano, Falanghina and Aglianico in the first place, with a special predilection for the expression of Taurasi, of which the family was the first great promoter in the whole world, taking on a pioneering role in its rediscovery. The desire to rediscover the origins of the Campania tradition led the family, starting in the 1990s, to undertake the project called "Villa dei Misteri", aimed at studying the methods of vinification of ancient Pompeii and the cultivation of a vineyard in proximity of archaeological excavations. Passion, the desire to rediscover their roots and to translate this research into excellent results have remained the fundamental criteria of all production, the result of an extraordinary combination of history, legend, tradition and modernity.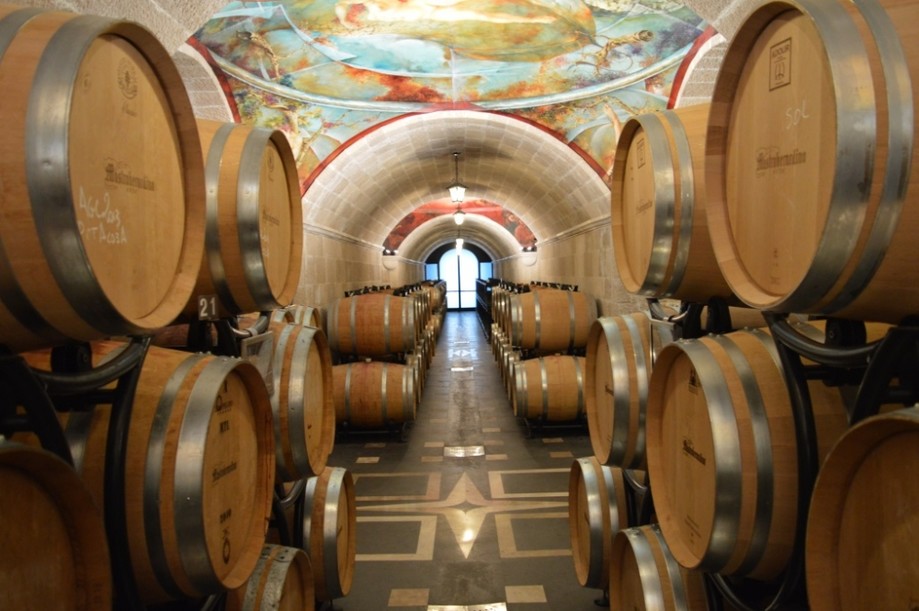 Guarda altri 16 prodotti nella stessa categoria:
Il vino Greco di Tufo Pietra Rosa ha ottenuto il riconoscimento della denominazione di origine controllata e garantita con decreto ministeriale del 18/07/2003. Vino dalla tipicità ineguagliabile, con profumi che...
Amineo is a Coda di Volpe wine produced 100% by Cantina del Taburno in the homonymous locality. It has a straw-yellow color, the nose reveals fruity and the tasting is full of balance, with hints of exotic fruit and a...
Vigna Cicogna Greek of Tufo is the wine of the wine cellar of Benito Ferrara. It is a white wine of great intensity and sense of authority in taste, which slowly opens to clear and legible flavors. With herbs and...
Amalfi Coast is a white wine produced by Marisa Cuomo in the Amalfi peninsula. It is obtained exclusively from the must that ferments at a controlled temperature. It has a straw-yellow color with intense reflections;...
Solopaca Falanghina, obtained from grapes from the same vine, is harvested in the second decade of September, when they have reached the peak of aromatic ripeness. After picking and harvesting, the grapes are started...
Vandari Falanghina of Antica Masseria Venditti produced in Sannio Benevento. It has a straw-yellow color, has a dry and well-balanced acid taste. The glasses are endowed with great strength thanks to the mineral notes...
CRUna deLago is the result of a scrupulous selection of vineyards of the best bunches. Its bouquet initially gives mineral notes, typical of the effusive rocks that relate to the recent volcanic activity, then comes...
Pietracalda is a selection of the best grapes of Fiano, who come from many small vineyards of Irpinia. It has decided straw yellow. The perfume ranges from fresh chamomile flowers, peach, candied citron. On the palate...
Bechar, Fiano di Avellino DOCG, is obtained from the vinification of grapes from the Fiano of Lapio vineyards. It 'a wine with a beautiful golden yellow color, with a complex aroma of flowers and dried fruit. A true...
Novaserra is a Greco di Tufo DOCG produced by Mastroberardino in Campania. It has a straw-yellow color; on the nose, hints of sweet fruit and almond notes stand out. It has an excellent acidity and combines perfectly...
Falanghina of Cantine Astroni is a wine produced in the Campi Flegrei in Campania. It has a straw yellow color and nuanced reflections of green just mentioned. It has a sweet and very delicate taste, in fact there are...
Falanghina Campi Flegrei of Cantine Federiciane is a wine produced in the Campi Flegrei area of Campania. It has a more or less intense straw yellow color; has a delicately winy fragrance and has a harmonious and...
Falanghina Sannio of Sebastianelli is a product of choice, excellent as a table wine, but also perfect for special occasions and aperitifs. This wine has an exceptional quality / price ratio while maintaining...
I clienti che hanno acquistato questo prodotto hanno comprato anche:
Sedàra is an IGT red wine produced by Donnafugata in Sicily. It is a wine of excellent balance, with a harmonious flavor that closes with a finish of great persistence. It is excellent to combine with meat sauces,...
Pecorino Villa Angela of Velenosi is born in the hills of Ascoli Piceno and Offida, and is produced exclusively with Pecorino grapes. It is characterized by a straw yellow color with golden reflections and the nose is...
A family tradition, a wine that tells you. Antonio Castagnedi loves his family and the good wine of his land. This Amarone of the Valpolicella, Castagnedi selection, is ruby red with purple reflections, has a scent...
The wines produced by Tenuti Dettori are "cru": from each vine there is only one wine. All the grapes and wines that do not pass the selection in the cellar are used to produce the "Renos". A red wine rich in charm...
On the southern slope of the Monzoccolo, in the DOC territory of Terlan, there are sunny and steep vineyards where an exciting white pinot is cultivated. This substantial and extremely complex wine strikes in...