The Privilege is a great passionate with the intense bouquet. It is a sweet wine produced with Fiano grapes, an ancient vine cultivated in the Avellino area. It is golden yellow; The nose is intense with soft apricot sensations and white flowers. In the mouth, the silkiness and softness of the vine are enriched by a remarkable acid and mineral shoulder.
Data sheet
Product

Privilegio
Denominazione
Vintage

2014
Tipology

Sweet wine
Production area (municipality)

Sorbo Serpico
Grape variety

100% Fiano
Type of soil

Soils of solitary hilly slopes, on arsenic marnose rocks, with smooth, weaved texture, moderately deep, well ventilated, limestone
Type of harvest

Manual selection of clusters
Harvest Time

First and second decades of November
Manufacture

Maturation in barriques for 6-8 months
Aging of wine

12 months in bottle before marketing
Serving temperature

8-10 °C
Pairings

Perfect for accompanying confectionery products, especially sweets with excellent creams even with seasoned cheeses and herbs
Bottle

0,75 l.
Color

Crystalline golden yellow
Perfume

There are obvious soft feelings of dried apricot and small white flowers
Flavor

The silk and softness of the vine is enriched by a remarkable acid and mineral shoulder. The finish is long and resembles candied citrus, cinnamon and white peel
HISTORY
One of Feudi di San Gregorio's most important visions is to believe that the birth of a wine has the same creative process as a work of art. Love and passion in caring for plants, commitment to harvesting grapes and patience while waiting for mature wine, make every bottle express its personality and become a work of art. with this approach the collaborations with great masters and talented youngsters are born, aimed at continuing and increasing the will of a continuous exchange of knowledge and creativity between wine and art. The same feelings and emotions lead the creative path of a artist, which leads him to create a sculpture, a photograph, a painting, an installation.
CELLAR
Feudi di San Gregorio is today the symbol of the enological renaissance of southern Italy and of a culture of drinking aimed at rediscovering the identity of Mediterranean flavors. Valuing the vines of Southern Italy such as Aglianico, Fiano di Avellino and Greco di Tufo, investing in the land and in the centuries-old tradition of Irpinia viticulture, restoring a future to a unique environmental heritage. Climb the hill towards Sorbo Serpico, enter a magical world, between unexpected water places, spice gardens and blooming roses. However, the biggest surprise is inside the cellar: the long barrel cellar that houses red wines. The intent is to go beyond the concept of wine cellar, making it become a forum, a place for meeting, for comparison, for knowledge, for meditation, a laboratory of ideas and culture, a place of welcome and refreshment. The project was attended by world-class professionals: the Japanese architect Hikaru Mori had the difficult task of giving architectural unity to the pre-existing structures, developed over time. Massimo and Lella Vignelli, symbols of Italian design in the world and "authors" of the company's labels, have designed the furnishings and interiors.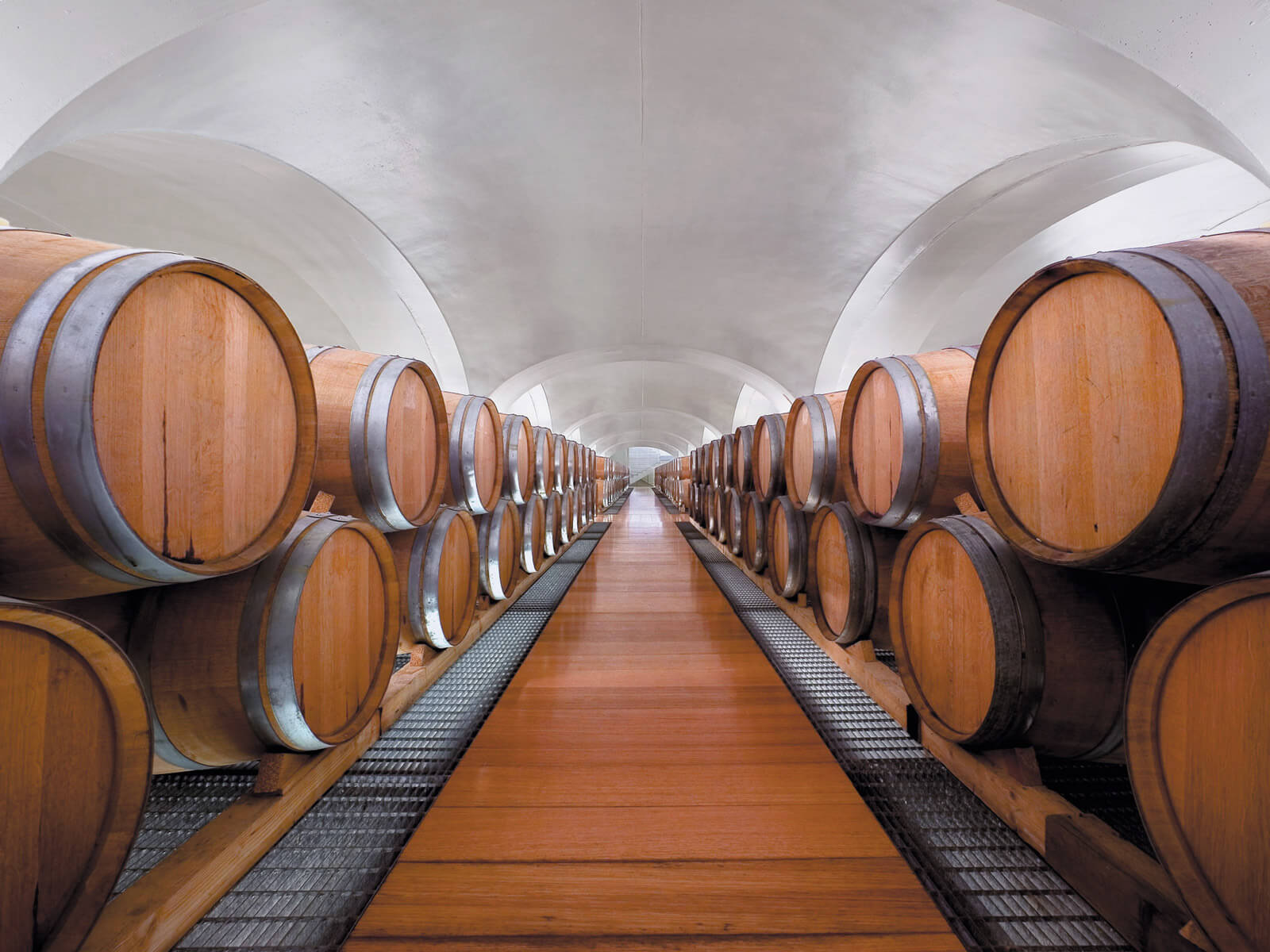 16 other products in the same category:
Customers who bought this product also bought: