Pine: refers to the variety of grapes Pignolo and the likeness of its cluster to the pine cone; Colusse: cadastral name of the vineyard. Pignolo is an ancient Friulian native grape variety, almost vanquished and currently re-evaluated by some companies. It expresses a strong personality with an accentuated character, with a strong, tasty flavor, very dry and rich in tannins, although in the happiest years it may be more rough and rough.
Data sheet
Product

Pignacolusse Pignolo
Denominazione
Vintage

2013
Tipology

Vino rosso
Provenance

Italia
Production area

Friuli Venezia Giulia
Production area (municipality)

Collio
Grape variety

100% Pignolo
Fermentation

In wooden tins, with manual seams
Aging of wine

In small oak barrels new for 18-24 months
Vitae AIS

3 grapevines
Gambero Rosso

2 glasses
Bibenda

4 bunch of grapes
Recommended glass

Large chalice
Serving temperature

18-20 °C
Pairings

Excellent with first meat dishes such as ragu and seafood, red meat, game, game and seasoned cheeses
Bottle

0,75 l.
Color

Intense ruby red
Perfume

Delicate and pleasant aromas of dried plum, carob, cocoa, hide and coffee
Flavor

Powerful and robust, well-balanced and structured, with large tannins
HISTORY
1881 The great-great-grandfather Anton Jermann arrives in Farra from the Austrian wine production area of ​​Burgenland: and this is the year in which the Jermann company was founded. 1930-1940 Angelo Jermann, who is now 93 years old, not only continues to carry on the tradition of raising family vines, but is also passionately dedicated to cattle breeding, helping to make the Jermann brand a family business that is ethical successful, all-round. 1971-1973 Silvio Jermann, son of Angelo and Bruna, graduated in oenology both in Conegliano and San Michele, revolutionized the family business: returning from his long experience of working overseas, he created the Vintage Tunina blend. 1975 Official launch and commercialization of Vintage Tunina, which immediately gained a high profile status by international critics and, for all intents and purposes, opens the new course of the Jermann brand. 07/07/07 '07 Silvio inaugurates Jermann's second winery and corporate headquarters in Ruttars.
THE TERRITORY
Respect for the land bjo bio + jermann 20 hectares of cultivation bjo zero fertilizers, chemical residues or pesticides Sustainable Agriculture Jermann BJO is the summary, clearly expressed, of Jermann's commitment to the sustainability and protection of the environment as a heritage from to preserve and pass on intact to future generations. The objectives of Jermann BJO organic production are: - high quality - no chemical residues - maximum respect for the environment and biodiversity - total absence of any additive or preservative - absence of genetically modified organisms The Jermann BJO product line is a guarantee of one healthy nutritional style, respecting tradition and therefore containing no genetically modified organisms. Biodiversity Jermann In Jermann, the study of biodiversity has been one of our main objectives since the beginning: both with regard to the eco-system that hosts the vine and in relation to the environments in which we grow our other crops. The surveys carried out in the Ruttars and Lonzano and Villanova estates are excellent and indicate that nature is extremely active and in excellent health with a presence ranging from 75 to 130 different species. The certifications we have achieved in these years of work place our vineyards among the best to guarantee the quality and reproduction of grafts for vine plants. Important factors and choices in land management contributed to all this: - use of organic compounds - green fertilization - suppression of chemical herbicides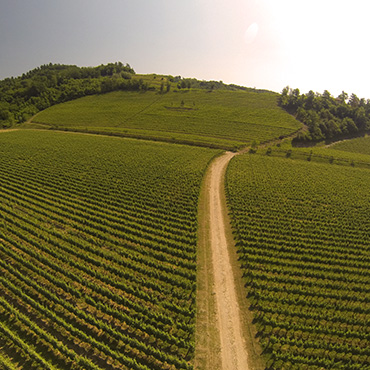 7 other products in the same category:
Customers who bought this product also bought: