Ornellaia is a Tuscan DOC cuvée, produced in the homonymous estate of Ornellaia to which a particular care and passion is dedicated. It has an intense ruby red color; on the nose you can perceive spicy notes and hints of raspberry and violet. The taste is refined, with velvety tannins and a very satisfying fruity taste. It is excellent to combine with red meat dishes such as roasts or game and game.
Delivery within 24 working hours
Aggiungi alla lista dei desideri
Scheda tecnica
Product

Ornellaia Bolgheri Superiore
Classification

Bolgheri Superiore DOC
Denomination

DOC
Vintage

2015
Tipology

Vino rosso
Provenance

Italia
Production area

Toscana
Grape variety

Blend of Cabernet Sauvignon, Merlot, Petit Verdot e Cabernet Franc
Type of harvest

Manual and late harvest
Fermentation

In stainless steel between 26-30 ° C
Winemaking

Separated by variety
Aging of wine

first in Barriques at controlled temperature and then aged 12 months in bottle
Alcohol

13,50% vol.
Wine Spectator

+90
Vitae AIS

4 grapevines
Robert Parker

90+
Serving temperature

18-19 °C
Pairings

Excellent with red meat roasts, game and game
Bottle

0,75 l.
Color

Intense ruby red
Perfume

Spicy with hints of black tea and notes of violet and raspberry
Flavor

Fine but thick with silky tannins of great finesse and a fruity with great intensity
HISTORY AND COMPANY
It was in 1981 that the Marquis Lodovico Antinori, cousin of Piero Antinori, founded the Ornellaia Estate, in the heart of the Bolgheri area, a few kilometers from the Mediterranean coast. With the first harvest of 1985 was born what would become an icon among the SuperTuscans: the "Ornellaia", put on the market three years later, in 1988. With the inauguration of the company, the world-famous oenologist, Michel Rolland, begins to take care of the technical part of the cellar. Subsequently, in the 1990s the other two labels were born: "Le Volte" and "Le Serre Nuove". At the beginning of 2000, Robert Mondavi, the great Californian producer, acquires the Estate, then selling 50% to Marchesi de 'Frescobaldi, who will buy the other 50% only three years later. The end of the 2000s also sees the birth of the "Poggio alle Gazze" label, which will be followed by the highly selected late harvest wine "Ornus", made from purely petit manseng grapes. A mythical winery, therefore, which deserves credit for having written the history of Bolgheri. With almost one hundred hectares of vines, to which another thirteen are rented, the Tenuta Ornellaia has always focused on one and the same goal: quality. All the decisions, all the choices, take into account every minimum and smallest detail, and from the vineyard to the final bottling, shortcuts are not allowed. During the harvest, only the finest and most balanced bunches are selected and harvested, then in the cellar processed separately, based on the cru of origin. Then a year of rest in cask, and to follow the composition of the blend: everything is aimed at enhancing every small nuance of the terroir, and enhancing the expression of every single vintage, always respecting the continuity of what can be considered the Ornellaia style ", synonymous with experience, competence and determination, which in the glass translate into complexity and elegance that are difficult to match.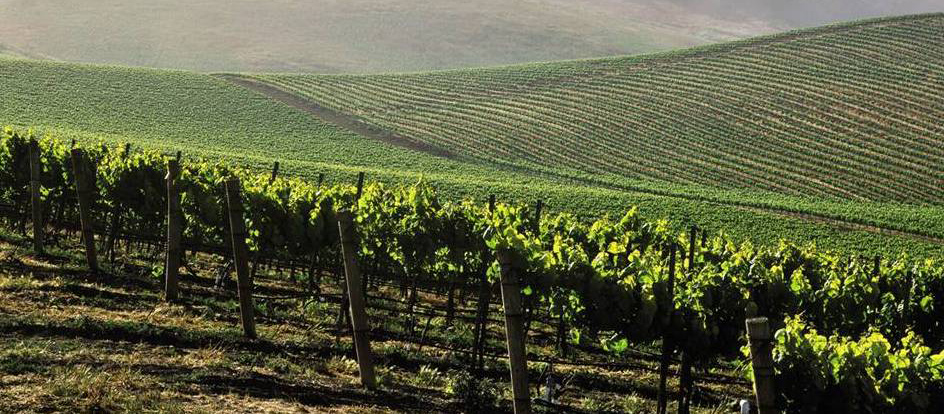 Guarda altri 16 prodotti nella stessa categoria:
Pugnitello is an ancient Tuscan vine, so called for the shape of its bunch that recalls a small punch. Concrete fruit of 20 years of research and experimentation aimed at saving and valorizing native Tuscan vines...
Rosso di Montalcino is an alternative to Brunello and combines good structure with particular vivacity, sapidity and freshness. it is a wine that prefers to be drunk young, but with a good tendency to aging
Prima Pietra is a Tusca Prima Pietra is a Tuscan wine of structure and elegance, the result of the great potential of its territory. Thanks to the altitude of the vineyards, it always expresses great freshness and...
Da
€14.30
(Iva inc.)
€14.80
The Grigio Riserva is a DOCG red wine produced by Agricola San Felice in Tuscany. Its body is robust, with a strong acidity and is ideal to combine with consistent dishes such as red meats and aged cheeses.
Guidalberto is an IGT red wine produced by Tenuta San Guido in Tuscany. It has a ruby red color and is characterized by an extremely fine and variegated olfactory texture. In the mouth it is very elegant, a never...
Cuvèe dominated by Sangiovese, which also includes Alicante and Malvasia Nera, Morellino di Scansano is a young, fruity red wine. The first harvest of Elizabeth of 1985 and since then Morellino has always accompanied...
Capatosa is Morellino's most ambitious company. After years of research and experimentation (the first year was 1998), they completely abandoned the use of barriques (since 2009) and embraced a less concentrated and...
Chianti Classico Clemente VII Reserve is very intense ruby red, scented with scents of berries well integrated with notes of spices and an elegant note of vanilla. The flavor is full, the structure is good, the wine...
Pianrosso by Ciacci Piccolomini d'Aragona is a Brunello Montalcino DOCG produced in Tuscany. It has an intense ruby red color; the scent is fruity and enveloping. On the palate it is intense, characteristic, with a...
It is the cru of the Chianti Classico, the Reserve that comes from a single vineyard and which has consistently achieved the highest scores for elegance and typicality. A wine that enhances the enormous potential of...
The style of Tua Rita's wines, with varying degrees of complexity and according to the intimate characteristics of each variety and each specific particle of vineyard, expresses a common element: the ability of each...
I clienti che hanno acquistato questo prodotto hanno comprato anche:
The Pinot Grigio is produced in the area of Collio with partially white wine vinegar grape grapes. It has intense straw color with light pink antique nuance. It is intense, wide and fruity. The taste is dry, soft,...
Sammarco is an IGT red wine produced by Castello dei Rampolla in Tuscany. It has an elegant ruby red color, the scent recalls hints of cherry and black cherry. The taste is of excellent structure, rich, excellent with...
From the dried grapes used for the production of Amarone, shortly after fermentation, the best selection of Valpolicella is "re-done", to begin the second fermentation that enriches the alcohol content, color,...
Solaia, a very intense ruby red color, has a scent of rich red and black fruit concentrates combined with aromatic notes of vanilla, black pepper and licorice, and they make a very large and complex bouquet. The...
Almerita Brut Rosè di Tasca d'Almerita is a classic vintage method sparkling wine produced in Sicily from Pinot Noir grapes. The aging of 36 months on the lees gives it structure, elegance and complexity: notes of...
Falerno Rosso D.O.C. Originated from grapes obtained from Primitivo vineyards cultivated in the Mondragone area. Vinification is done with traditional maceration. Subsequently, the wine is subjected to a refining...