Nero d'Avola is anred wine produced in Sicily by Morgante wines. Its scent is reminiscent of black currant and blueberry, and its taste is fascinating, velvety in tannin and long persistence
Data sheet
Product

Nero d'Avola
Denominazione
Vintage

2016
Tipology

Vino rosso
Provenance

Italia
Production area

Sicilia
Grape variety

100% Nero d'Avola
Altitude

450-550 meters s.l.
Type of soil

Calcareous-clayey of medium dough
System of cultivation

Guyot and spurred cordon pruning
Plant density

3500-4000 stocks / ha
Yield per hectare

70-80 q.ls/ha
First year of production

1998
Bottles produced annually

250000
Winemaking

18 days maceration on the skins in stainless steel tanks
Aging of wine

4 months in the bottle
Recommended glass

Wide glass of crystal or half crystal
Serving temperature

16-18 °C
Pairings

Perfect with aged cheeses, meats and cold cuts of all kinds
Bottle

0,75 l.
Color

Ruby red and dark
Perfume

Fruity vein reminiscent of blackcurrant and blueberry
Flavor

Charming, full, soft and elegant; velvety in tannin and pleasant and long persistence
HISTORY
We were very young and inexperienced, but eager to understand how much and where this bet of ours would have led us, knowing that being in the deep South of Sicily would not have facilitated us. Here the earth is burned by the sun and the clods are dry and fiery; a land without water, where raising a vine is difficult and a source of great sacrifice. During our growth process we have faced important choices such as focusing on autochthonous vines, mechanizing, slowly transforming everything that was possible to transform into the systems of the production chain, trying to exploit in the best way that technology that came to our rescue and which has somehow changed the approach to wine, a little all over the world. In these years we have worked hard to build something and grow entrepreneurially, trying to smooth out not only the natural difficulties that this land presents, but also the operational problems that the small and very small plots, scattered within a radius of 30 kilometers around Grotte and which determine here and there the thousand borders of the 200 Ha of our property, require every day. When we started, we were aware of the sacrifices that awaited us, today we are proud of those sacrifices, because we have been humbly able to embrace the hard work of the earth and interpret the world of wine without letting ourselves be intoxicated, inserting ourselves in that new generation of Sicilians that is not wanted to emigrate abandoning their origins, but instead tried to compete with life to help change their land a bit. For us of importance there is only that customer that esteems us and respects us for the product we offer him every year; he is the most important thing we have and we know that only through him can we continue to make the winemakers here in Grotte, in the south of Sicily. Inspired by a text by Andrea Zanfi, Journey among the great wines of Sicily, Carlo Cambi Editore, Poggibonsi (SI), 2003, pp. 202-204.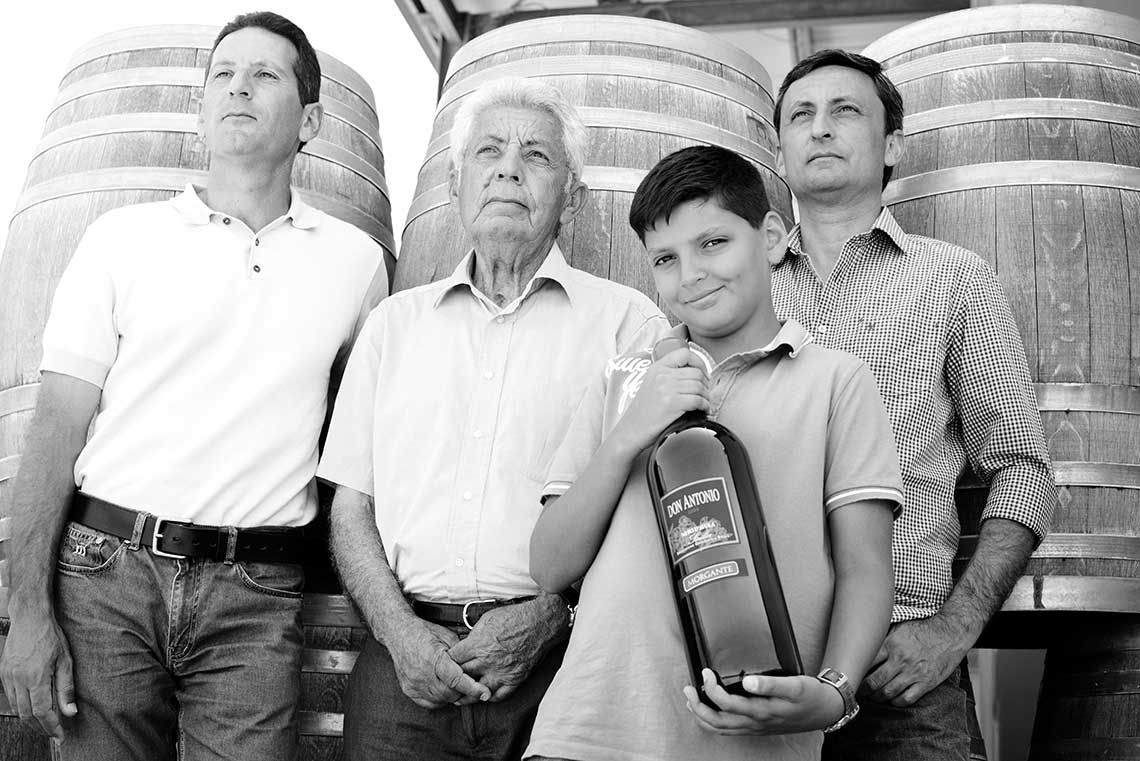 16 other products in the same category:
Customers who bought this product also bought: