Le Vaglie by Santa Barbara is a wine that was born in 1992 with the intention of getting out of the usual patterns of tradition. At the same time however, by experimenting and daring, he is able to give credit to the great wine history of the Marche region. Le Vaglie, with a fresh and soft taste, has a straw yellow color and an intense and persistent nose, with floral aromas of citrus fruit and fresh almonds
Read more
Data sheet
Product

Le Vaglie
Denominazione
Vintage

2017
Tipology

Vino bianco
Provenance

Italia
Production area

Marche
Production area (municipality)

Ancona
Grape variety

100% Verdicchio
Altitude

250-260 meters s.l.
Exposure

Sud/Est and Nord/Est
Type of soil

Tufaceo sandy
System of cultivation

Counter-balloon counter-revolutionary
Winemaking

Vinification lasts 21 days and takes place in steel tanks with constant temperature control of 10-12 degrees
Bottle

0,75 l.
Color

Straw yellow, brilliant with slightly golden nuances
Perfume

For intense and persistent nose, it delivers floral scents with citrus fruit and fresh almonds
Flavor

Fresh and soft, good closure with a good recall
HISTORY AND COMPANY
The Santa Barbara winery binds its origins deeply to the land, tradition and cults where it originated. In fact, in the 6th century, when the current city of Senigallia was under Byzantine rule, a "Lombard" outpost (defined as a barbarian) succeeded, albeit with considerable difficulty, in establishing itself in the nearby village. That village then took the name of "Barbara" where the company is still based today, with the privilege and honor of having the production site inside a spectacular monastery, in perfect condition. In the "barricaia" of the monastery, in fact, thanks to the stable and controlled temperature throughout the year and used since ancient times for winemaking, 225 liter French barriques and large Tonneaux of over 400 liters have been placed today to guarantee perfect refinement of the wines. The deep respect for the land and the continuous trend towards innovation are the pillars on which Santa Barbara is supported, with the aim of improving the quality standard of the raw material every year. This happens thanks to new production concepts, such as manic care for perfect health of the grapes and innovative thinning techniques. In recent years, the relaunching of the great indigenous vines of the area, Montepulciano and Verdicchio, primarily to create wines that have been able to combine an immediately comprehensible balance with a certain originality and personality, have been revived. Current production is around 900,000 bottles / year, of which 50% are exported all over the world. It is in this context of great dynamism, without neglecting tradition, that the wines of Stefano Antonucci come to life in Santa Barbara, assisted by trusted oenologist Lorenzo Lorenzetti and his team composed of Renzo, Roberto and Daniele. Stefano Antonucci has been defined several times as "a visionary and eclectic winemaker, in the perennial search for stylistic completeness". able to best interpret the most intimate values ​​of a territory as fascinating as Ancona. Santa Barbara, or elegant and dynamic wines, modern without being winking, always characterized by a particular finesse. A selection of great value, waiting to be discovered.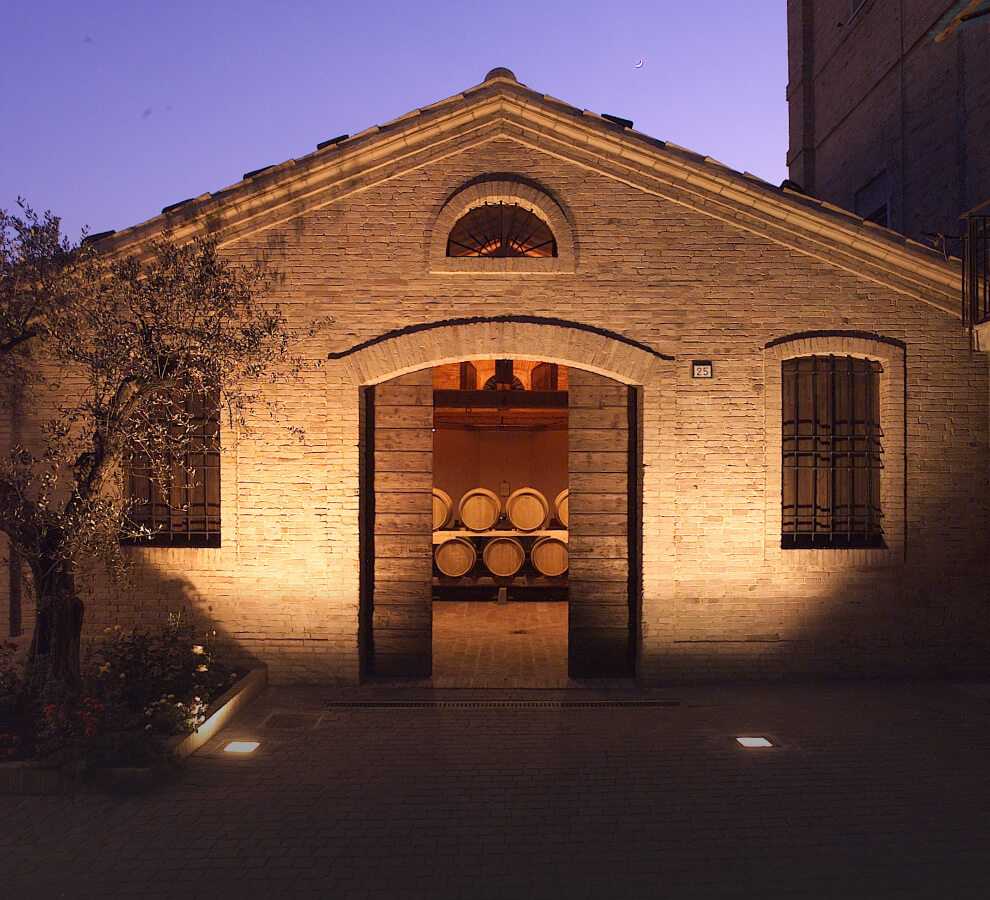 8 other products in the same category:
Customers who bought this product also bought: