Lafoà Sauvignon Blanc is an excellence by Colterenzio from South Tyrol. It has a straw yellow color, the nose has fruity notes of elderberry, hints of vanilla and acacia flowers. It has an acid but harmonious flavor and a persistent finish. It goes perfectly with full-bodied foods, ideal to accompany roasted chicken with potatoes.
Data sheet
Product

Lafoa Sauvignon Blanc DOC
Vintage

2017
Tipology

Vino bianco
Provenance

Italia
Production area

Trentino Alto Adige
Grape variety

100% Sauvignon Blanc
Altitude

430 m s.l.
Type of soil

It is a rather dry area with sandy and gravelly soils of moraine origin
System of cultivation

The vineyards were planted in 1989 with three different clones on Guyot systems
Plant density

5000 plants/ha
Gambero Rosso

3 glasses
Serving temperature

12-14 °C
Pairings

Ideal for cooking with aromatic herbs and fish Spicy dishes based on white meats and fresh cheeses
Bottle

0,75 l.
Color

Straw yellow
Perfume

Intense aromas of tomato leaf, well blended with sage, very delicate floral and plant scents The bouquet is completed by a pleasant toasted note and light perceptions of vanilla
Flavor

Warm, with good structure and acidity
Denominazione
TERROIR
"The terroir is the set of those natural and cultural elements that make a wine unique."
Alto Adige owes its uniqueness to a harmonious union of opposites, where north and south and the German-speaking and Italian-speaking area merge into a whole, between whitewashed mountains and fertile valleys, in a climatic area without equal at the crossroads of the Sea Mediterranean and the Alps. It is here that an exciting microcosm takes shape, which in turn gives life to characterful nectars. In the southern part of the province, about 10 km from Bolzano, extends the territory of Oltradige with the Municipality of Appiano on the Wine Route, the largest continuous area planted with vines in South Tyrol, while in the background there is a suggestive hilly landscape of the last ice age, dotted with picturesque towns. Of the 300 members of our winery, most grow their own vineyards in the area surrounding Colterenzio, Cornaiano and Appiano, while others also give their grapes from the area of ​​Bolzano and surroundings and from Salorno, on the border with Trentino. This vast reference area guarantees a wide variety: 12 different qualities grow in vines between 230 and 650 meters high, compared to an extremely diversified soil composition. The barrier of the Alps, 18,000 hours of sunshine a year, the winds of Lake Garda, the warmth of daylight hours and the coolness of the night ones create the ideal conditions.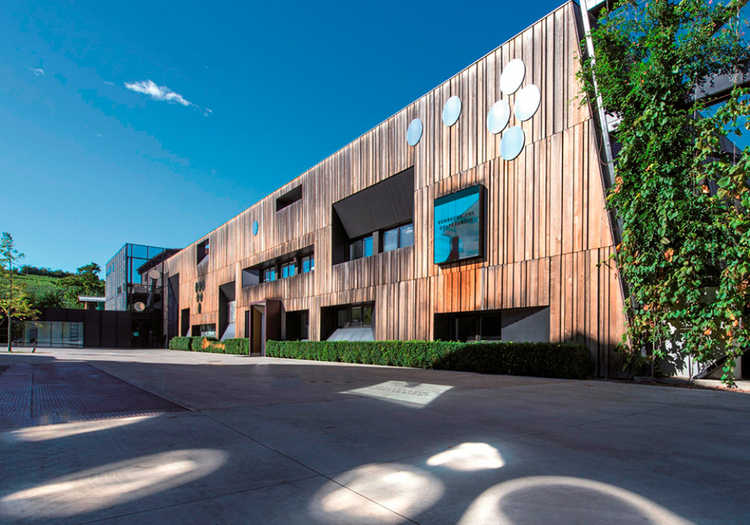 16 other products in the same category:
Customers who bought this product also bought: