Your shopping cart is empty.
6 People are currently looking at this page
Kratos, Fiano Paestum DOP of the company Luigi Maffini, has an intense straw yellow color, with an odor of exotic fruit, kiwi and honey. It is soft and balanced to taste, with floral finish and dried apricot.
Read more
Data sheet
Product

Kratos
Denominazione
Vintage

2019
Tipology

Vino bianco
Provenance

Italia
Production area

Campania
Grape variety

Fiano
System of cultivation

Guyot pruning sparrow
Plant density

4.000 p/ha
Harvest Time

First and second decade of September
Yield per hectare

70 q.li/ha
First year of production

1996
Winemaking

Soft pressing of fermented grapes at controlled temperature in stainless steel tanks
Aging of wine

In stainless steel tanks for about 4 months
Bottle

0,75 l.
Color

Intense straw yellow
Perfume

Of exotic fruit, apple, kiwi
Flavor

Soft and balanced, with a final reminiscent of acacia flowers and dried apricots
HISTORY
Luigi Maffini's goal has always been to be able to "shape the earth to be able to taste it" and we can confirm with absolute certainty that he has succeeded very well. Since 1996, the year in which his winery was founded, with constant passion and dedication, Luigi has followed the care of his vineyards from which, with rigorous vinification, he creates wines that have a modern imprint, but that do not betray their deep and essential bond at all with the earth. Flanked by his friend Luigi Moio, his range of Aglianico and Fiano managed to find a way to channel the innate generosity of this area of ​​Campania, with well-balanced and harmonic labels. Not many are the years that see him engaged in the work of winegrower, but the successes obtained immediately with his labels have led him to restructure the company founded by his father in the 70s. Today the area under vines is made up of 4 hectares of property, almost entirely replanted, using historic vines such as Aglianico and Fiano, and 2 hectares of Piedirosso and Sangiovese in rented condition. It is precisely the territoriality of Luigi Maffini's wines that makes the winery a must if you want to know and fully understand the soul and flavors of the Cilento terroir: wines that can amaze and fascinate.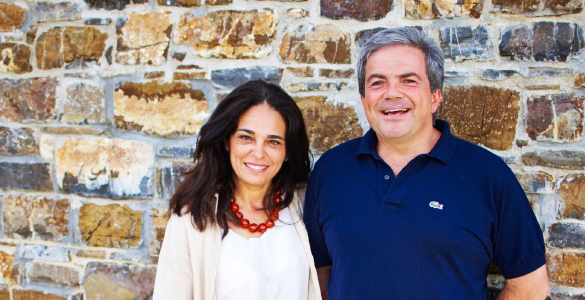 16 other products in the same category:
Customers who bought this product also bought: