The Seal by the Notary's Cellars is red garnet, bright. The nose is characterized by the depth revealed with notes of blackberry jam, chocolate and black pepper. Opulent and at the same time elegant, the taste has a soft entrance due to the slight residual sugar. It is velvety and characterized by a long spicy finish.
Delivery within 24 working hours
Aggiungi alla lista dei desideri
Scheda tecnica
Product

Il Sigillo
Classification

Aglianico of Vulture DOC
Denomination

DOC
Vintage

2012
Tipology

Vino rosso
Provenance

Italia
Production area

Basilicata
Grape variety

Aglianico del Vulture
Type of harvest

Cassette Manual
Harvest Time

Last decade of November / first week of December
Manufacture

Maturation: in natural caves of volcanic tufa, in French oak carats or tonneaux, for a period of at least 24 months and a further 24 in bottles
Winemaking

Maceration of about 30 days by extracting as much as possible by having a full and abundant maturation of tannins
Alcohol

14,50% vol.
Gambero Rosso

3 glasses
Serving temperature

18-20 °C
Pairings

It is matched with dishes of great texture. Well made meat and cheeses with great aromatic persistence. Also worth associating with sweet melted cocoa sweets
Bottle

0,75 l.
Color

Red garnet, bright
Perfume

The nose is characterized by the depth that is revealed with notes of blackberry jam, chocolate and black pepper
Flavor

Opulent and at the same time elegant, the taste has a soft entrance due to the slight residual sugar. It is velvety and characterized by a long spicy finish, licorice and dark chocolate
HISTORY
The passion for viticulture is ancient in the Giuratrabocchetti family and has been handed down for generations. It is from this tradition that the Cantine del Notaio company was born in 1998, when Gerardo Giuratrabocchetti, a graduate in Agricultural Sciences, took up the challenge, with his wife Marcella, of enhancing Aglianico del Vulture cultivated in their own vineyards, combining tradition , innovation, history and culture of the territory. With Professor Luigi Moio, full professor of Oenology at the University of Naples "Federico II", the research on the oenological potential of this vine is deepened, the most important in Southern Italy, austere and generous at the same time and capable of giving wines with extraordinary personality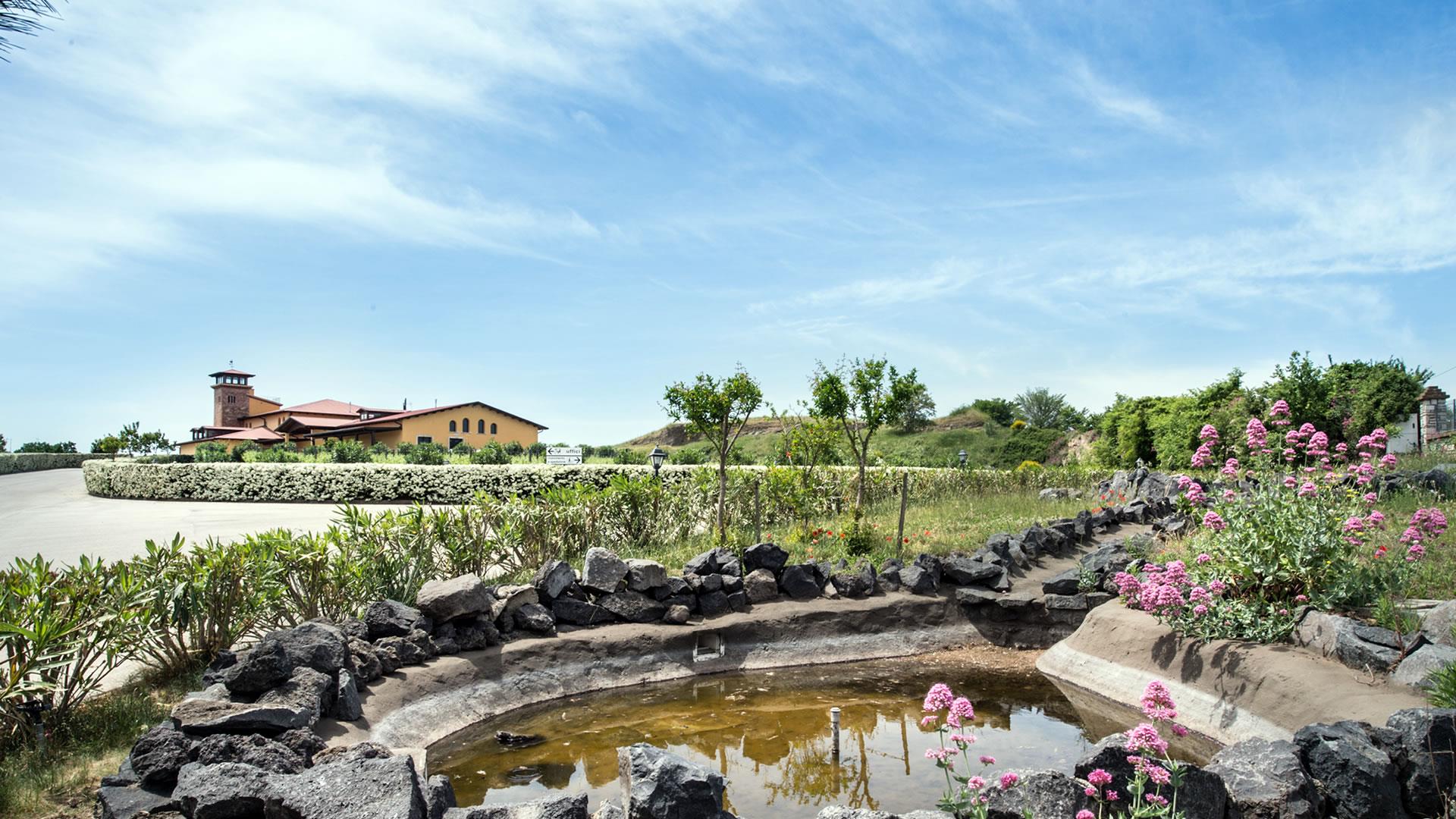 Guarda altri 14 prodotti nella stessa categoria:
Ruby red wine with garnet reflections. The aroma is complex, characterized by scents of small black berries in jam and carob on a spicy background. The taste is powerful and harmonious, characterized by velvety...
L'atto, produced with Aglianico del Vulture by Cantina del Notario, is ruby red. The nose has hints of marasca and ripe plums with spicy hints. Taste, fruit notes, polished tannins and a pleasant freshness make it a...
The Directory , Aglianico del Vulture D.O.C. , Made from grapes harvested in the second half of October and fermented with maceration of about 15 days . Matures in French oak barrels of second and third step , in the...
Aglianico del Vulture is a DOC red wine produced by Basilisco in Basilicata. It has an intense ruby red color, its scent is complex, with hints of berries and plum, blackberry and cherry. The palate is elegant, and...
Obtained from the selection of fine grapes, coming from vineyards grown in volcanic soils. Intense ruby red, vinous and fragrant bouquet, with a sapid, fresh and harmonious taste. Recommended with first savory dishes,...
Titolo by Elena Fucci represents a true excellence of Southern Italy, an Aglianico able to tell the great enological growth of the South. Elena Fucci, winemaker and vigneron, has been running her own company since...
Basilisco Fontanelle was born on the slopes of the Vulture where small plots of vineyards are lost in a landscape of olive groves and hills born from the erosion of the lava flow. The soils, of volcano origin but very...
The Preliminary, of the Notary's Cellars, is of straw yellow, crystalline. The nose offers eye-catching almond scents and exotic fresh fruit: pineapple and mango. The taste is distinguished by the remarkable flavor...
Feudi di San Gregorio arrived in the Vulture, in Basilicata, and in the Manduria area in Puglia, to complete his path of rediscovery of Aglianic. The Aglianico del Vulture wine is one of the most important products of...
The product that best summarizes the typology, territory, structure, longevity of Aglianic wine and the volcanic soils of which it comes.
Good and modern wine with intense ruby red color with slight garnet reflections. Vibrant Bouquet with delicate curd, moderately spicy. Taste dry, tasty and persistent, very pleasing in its harmony. Classic roasted...
I clienti che hanno acquistato questo prodotto hanno comprato anche:
Prosecco is the typical white wine of the area between Conegliano and Valdobbiadene. It 'a wine with delicate fruity and floral notes, persistent acidity and a balanced body. This sparkling wine expresses all its...
The Moio 57 owes its name to the extraordinary vintage of 1957, which was obtained at Mondragone. Traditional vinification with long maceration. Subsequently, the wine is subjected to a refining period in the...
Cerasuolo di Gulfi is a full-bodied DOCG red wine with a beautiful structure, to be combined with the most characteristic and structured dishes of Southern Italy. A good Sicilian red, which expresses the soul and the...