Your shopping cart is empty.
8 People are currently looking at this page
The Directory , Aglianico del Vulture D.O.C. , Made from grapes harvested in the second half of October and fermented with maceration of about 15 days . Matures in French oak barrels of second and third step , in the ancient caves of volcanic tuff . The Repertory soft and balanced after just one month of the bottle. And ' characterized by an aromatic freshness where are hints of cherry and sour cherry and a long and spicy.
Read more
Data sheet
Product

Repertorio
Denominazione
Vintage

2017
Tipology

Vino rosso
Provenance

Italia
Production area

Basilicata
Grape variety

Aglianico del Vulture
Type of harvest

Cassette Manual
Harvest Time

Second/third decade of October
Manufacture

Maturation in natural caves of volcanic tufa, in French oak carats or tonneaux, for a period of at least 12 months
Winemaking

Maceration of about 10 days and controlled wine-making in stainless steel and responds to a more "traditional" type and model of wine and wine typology
Aging of wine
Serving temperature

16-18 °C
Pairings

Great with red meat roasts and game-based preparations
Bottle

0,75 l.
Color

Ruby red with garnet reflections, bright and impenetrable
Perfume

It has an elegant nose that resembles marasca and ripe plum, accompanied by spicy hints and licorice root
Flavor

In the mouth is rich, full, well balanced, with clear cherry notes, a slightly spiced marasca finish and a pleasant tannicism that is typical of traditional vine and processing
HISTORY
The passion for viticulture is ancient in the Giuratrabocchetti family and has been handed down for generations. It is from this tradition that the Cantine del Notaio company was born in 1998, when Gerardo Giuratrabocchetti, a graduate in Agricultural Sciences, took up the challenge, with his wife Marcella, of enhancing Aglianico del Vulture cultivated in their own vineyards, combining tradition , innovation, history and culture of the territory. With Professor Luigi Moio, full professor of Oenology at the University of Naples "Federico II", the research on the oenological potential of this vine is deepened, the most important in Southern Italy, austere and generous at the same time and capable of giving wines with extraordinary personality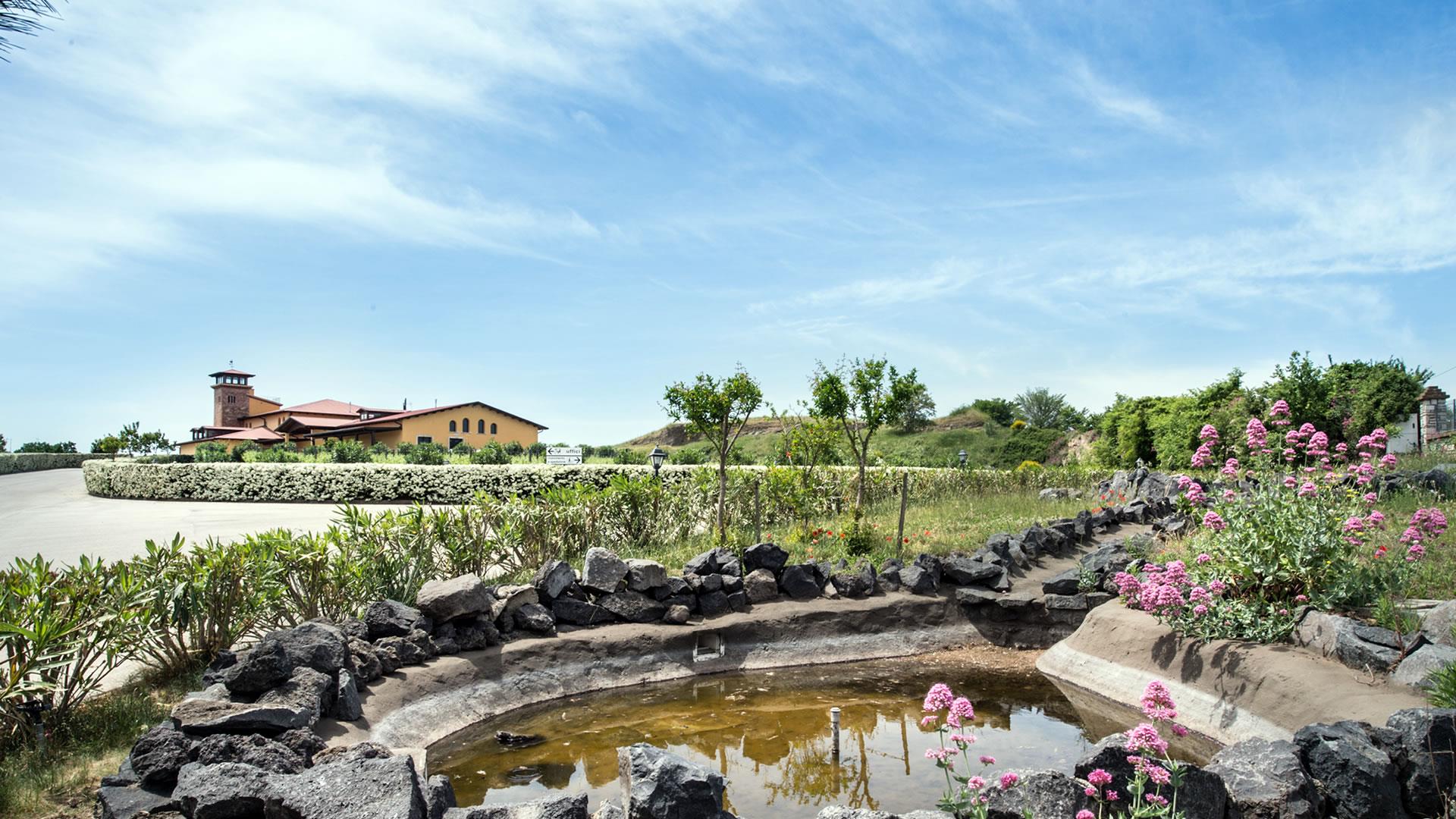 14 other products in the same category:
Customers who bought this product also bought: