Hennessy XO è una miscela che un centinaio di Cognac provenienti dalle più belle regioni di coltivazione, attentamente maturati nelle cantine che contengono i più cognac in tutto il mondo
Data sheet
Product

Hennessy XO Cognac
Classification

Cognac XO
Liqueur

Cognac
Alcohol

40,00% vol.
Bottle

0,70 l.
Color

Sui toni caldi
Perfume

Note di frutta secca e cioccolata
Flavor

Elegante e robusto, si rivela equilibrato, morbido, fine l'armonia fra gli aromi, sottolineato dalla forza di note pepate, profumi di sottobsco Ha una deliziosa persistenza che conferisce in finale di dolci note di vaniglia e cannella
HISTORY
The Hennessy Maison (Jas Hennessy & Co) is the largest Cognac producer in the world, with an annual production of 50 million bottles representing more than 40% of the global market. The Hennessy distillery was founded in 1765 by the Irish-naturalized French officer Richard Hennessy and is still run by his direct descendants, now in the sixth generation of the family, represented by Maurice Hennessy; the collaboration with the Moët & Chandon winery has given life, since the 70s, to the prestigious Moët Hennessy group Hennessy, which over the centuries has become the symbol of cognac in the world, can boast an illustrious and prestigious tradition: among its most loyal admirers there are such personalities as George IV of England, Empress Maria Federovna and her son Tsar Alexander I. The Hennessy fashion house has made the French amber distillate famous all over the world and has helped to establish the production parameters, still followed and foreseen by the disciplinary. The glorious secular history of Hennessy reaches up to the present day with its historical productions and other innovative interpretations that materialize in highly requested special editions all over the world. The Hennessy cognac is a wine distillate of Ugni Blanc grapes from the 4 Grand Cru: Grande Champagne, Petite Champagne, Bordieries and Fins Bois. The production process involves the use of large copper stills and the aging times can vary from a minimum of 4 years to several decades (the most prestigious reserve dates back to 1800). Thus we obtain an unbeatable cognac, loved and blessed in all latitudes.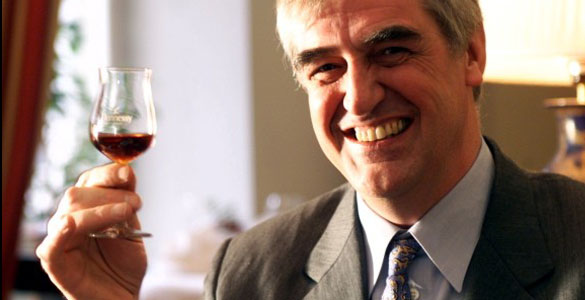 7 other products in the same category: