Gattinara by Travaglini is a red wine produced in Piedmont. It has an intense garnet red color, a slightly spicy and mineral scent and has a solid and pleasant structure
Data sheet
Product

Gattinara
Vintage

2016
Tipology

Vino rosso
Provenance

Italia
Production area

Piemonte
Altitude

320-420 meters s.l.
Exposure

South / South-West
Type of soil

Rocky, rich in iron minerals that give the soil a typical reddish color
System of cultivation

Simple Guyot
Climate

Typical climate of the foothills area
Harvest Time

First decade of October
Yield per hectare

3500-5000 vines / ha
Winemaking

In stainless steel tanks for about 15 days at a controlled temperature, with a 3-year refinement, of which 2 years in Slavonian oak barrels and a 3-month bottle refinement
Serving temperature

18-20 °C
Pairings

Excellent with tasty pasta dishes, meat dishes and aged cheeses
Bottle

0,75 l.
Color

Intense garnet red
Perfume

Delicate spicy scents, dominated by a clear and strong minerality
Flavor

With a solid and pleasant structure
Denominazione
HISTORY AND COMPANY
The Travaglini winery is located in northern Piedmont, on the hills of Gattinara, near the Monte Rosa chain. The company is family run, and was born in 1958 from the experience of Arturo Travaglini, was then handed down to his son Giancarlo and from these to his daughter Cinzia, who leads her with her husband Massimo. The estate covers 59 hectares of which 44 are vineyards. The main grape of the territory is the nebbiolo, which in this terroir is expressed with very particular characteristics and with incredible mineral notes. From the Nebbiolo vine the "Gattinara DOCG" is produced, a wine with structure and particular longevity, and the "Nebbiolo DOC Coste della Sesia", a young and fruity wine. A part of the surface is dedicated to vespolina and rare grapes, with these the wine "Cinzia" is produced. The vineyards have an age ranging from 6 to 45 years, are well exposed and are raised with a simple Guyot plant. The soil and the subsoil from which the Gattinara Travaglini originates is rocky, on the hills there are granites, porphyries and iron which gives the typical reddish color. The absence of limestone makes it a particular soil, with a strong acid reaction, these characteristics, rather rare in the vineyards, make Gattinara a unique wine rich in olfactory perceptions. In the cellar the work continues with care and respect, the fermentation takes place in steel tanks at a controlled temperature, in order to preserve the profile of the grapes, the refinement takes place in two stages, partly in large oak barrels and then a short time passes period in smaller barrels. Thanks to tradition, a passion for work and a constant commitment to improving wine while respecting the territory, the Travaglini Family offers us wonderful, long-lived and interesting wines, but above all of undoubted quality.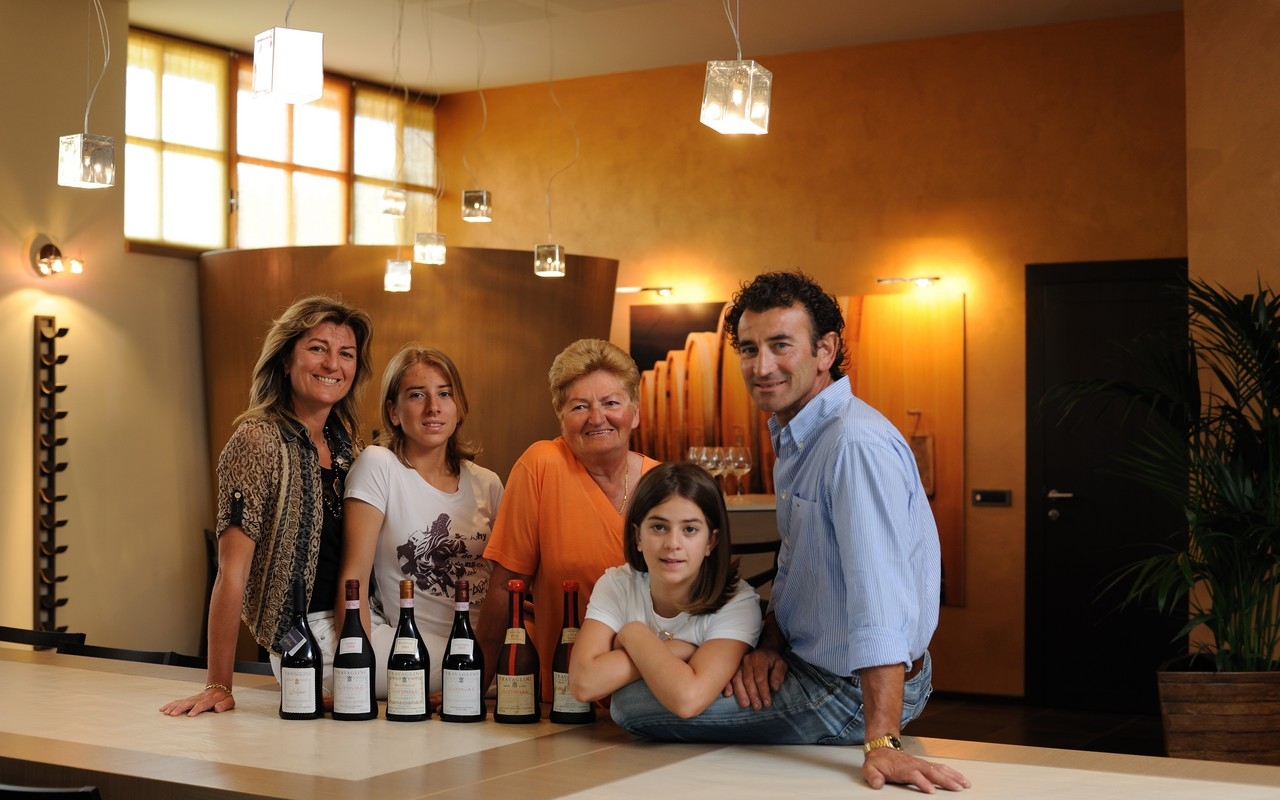 16 other products in the same category:
Customers who bought this product also bought: