Falanghina del Sannio by Feudi di San Gregorio DOC: a selection of the best grapes that come from small vineyards in the Sannio. The wine has a straw yellow color with greenish reflections. The aroma is intense and persistent and has a fresh and balanced taste. Ideal as an aperitif.
Delivery within 24 working hours
Aggiungi alla lista dei desideri
Scheda tecnica
Product

Falanghina Sannio
Classification

Falanghina Sannio DOC
Denomination

DOC
Vintage

2017
Tipology

Vino bianco
Provenance

Italia
Production area

Campania
Production area (municipality)

Sannio
Grape variety

Falanghina
Fermentation

About 5 months in steel tanks at 16/18 ° C and hold on its lees
Alcohol

13,00% vol.
Serving temperature

8-10 °C
Pairings

Ideal as an aperitif, any appetizer, seafood and vegetable dishes, fresh cheeses
Bottle

0,75 l.
Color

Pale straw yellow with bright green reflections
Perfume

Intense and persistent with hints of small white flowers and fruit
Flavor

Fresh and balanced, with a clean finish
HISTORY
One of Feudi di San Gregorio's most important visions is to believe that the birth of a wine has the same creative process as a work of art. Love and passion in caring for plants, commitment to harvesting grapes and patience while waiting for mature wine, make every bottle express its personality and become a work of art. with this approach the collaborations with great masters and talented youngsters are born, aimed at continuing and increasing the will of a continuous exchange of knowledge and creativity between wine and art. The same feelings and emotions lead the creative path of a artist, which leads him to create a sculpture, a photograph, a painting, an installation.
CELLAR
Feudi di San Gregorio is today the symbol of the enological renaissance of southern Italy and of a culture of drinking aimed at rediscovering the identity of Mediterranean flavors. Valuing the vines of Southern Italy such as Aglianico, Fiano di Avellino and Greco di Tufo, investing in the land and in the centuries-old tradition of Irpinia viticulture, restoring a future to a unique environmental heritage. Climb the hill towards Sorbo Serpico, enter a magical world, between unexpected water places, spice gardens and blooming roses. However, the biggest surprise is inside the cellar: the long barrel cellar that houses red wines. The intent is to go beyond the concept of wine cellar, making it become a forum, a place for meeting, for comparison, for knowledge, for meditation, a laboratory of ideas and culture, a place of welcome and refreshment. The project was attended by world-class professionals: the Japanese architect Hikaru Mori had the difficult task of giving architectural unity to the pre-existing structures, developed over time. Massimo and Lella Vignelli, symbols of Italian design in the world and "authors" of the company's labels, have designed the furnishings and interiors.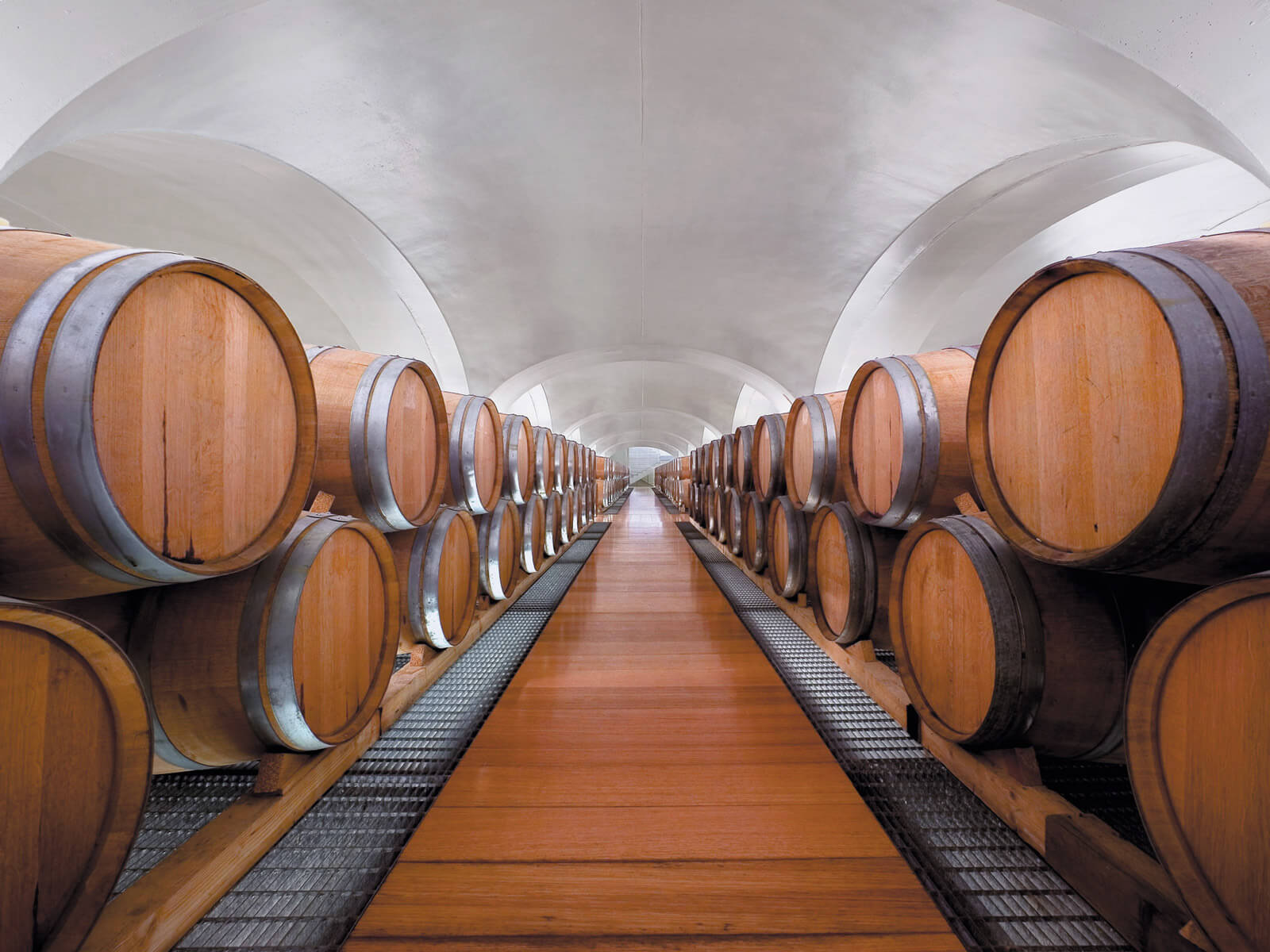 Guarda altri 16 prodotti nella stessa categoria:
Summa by Cantine Federiciane is a dry still white wSumma di Cantine Federiciane is a dry still white wine produced in the Neapolitan area. It is a wine produced only with native grapes.ine produced in the Neapolitan...
Amalfi Coast is a Fiorduva white wine produced by Marisa Cuomo in the Amalfi peninsula. It shows a light golden yellow color; on the nose there is an intense bouquet of yellow fruit and flowers. The taste is rich,...
Fontanavecchia, with his Falanghina del Sannio, has recently achieved numerous satisfactions thanks to prizes and awards given by the critic. The wine is matured in steel and refined for a few months in the bottle,...
Falanghina Sannio of Sebastianelli is a product of choice, excellent as a table wine, but also perfect for special occasions and aperitifs. This wine has an exceptional quality / price ratio while maintaining...
Atellanum, produced with Asprinio, is of straw yellow color. On the nose are noticeable citrus notes that can be traced back to lemon peel, lime and green apple. At taste tasting has good persistence and good acid...
A great classic of Irpinia, a designation that is living a second youth thanks to a personality and a unique character. Traits, these, that impose the Greek di Tufo among the most important Italian white wines not...
They were the Greeks to bring in Italy the original vine of Fiano, the "Vitis Apicia". In turn, the name "Vitis Apicia" or "Apiana" comes from the characteristic of this grape, rich in sugar, to attract bee swarms in...
Concabianco is a DOC Campano wine produced by Poderi Foglia. It is balanced, with just the right acidity, excellent to combine with with white fish dishes and vegetable timbales.
Greek word that means 'good drink': in addition to keeping alive the relationship with the ancient Greek tradition, remember how even the wisdom in drinking is a form of civilization. With this new Forastera, vinified...
Coda di Volpe IGT is a white wine produced by Terredora in Irpinia. Its citrus, fresh, soft taste makes it an excellent match with spring or summer dishes
Fiano di Avellino by Ciro Picariello is an exceptional wine yellow straw color, fruity aroma and elegant and fresh flavor. It has always been considered "the master of the Fiano di Avellino" and has always proved the...
Wine produced from "Coda di Volpe" whose knowledge goes back to the times of "Pliny the Elder" vine that identified him as "Alopecis". Produced on the hills of Montemarano, benefits from the special climatic...
Caiati is a spicy wine, with hints of white almonds, beeswax and undergrowth notes. It is odorately fruity with carambola and melon and has grapefruit notes on the long end.
Falanghina Roccamonfina is a wine produced on the slopes of the homonymous Roccamonfina volcano. It has a straw-yellow color with greenish nuances, the nose is floral and fruity and the taste is soft, full-bodied and...
Il vino Greco di Tufo Pietra Rosa ha ottenuto il riconoscimento della denominazione di origine controllata e garantita con decreto ministeriale del 18/07/2003. Vino dalla tipicità ineguagliabile, con profumi che...
I clienti che hanno acquistato questo prodotto hanno comprato anche:
Eisacktaler is a 100% Muller Thurgau produced by Cantina Produttori Bolzano. It has a greenish yellow color, its scent is aromatic. The taste is fresh and elegant
Although spreading in various areas of Sardinia, Vermentino finds in Gallura its ideal habitat. In this land paradise, in 1956, the Cantina del Vermentino was born. Funtanaliras, one of the largest Vermentini da...
Sannio Aglianico is a PDO wine produced by Vigna Sannite in Campania. The nose has hints of raspberry and plum and has a dry and velvety flavor. It is ideal to accompany red meat dishes.
The color is pale strawberry with greenish reflections. The intense, fine, fruity and floral scent remembers the golden apple and green almonds. Net is the scent of chamomile flowers. The taste is elegant, harmonious...
"The alluvial soils that cover the Gries's Bolzanian district have always been the ideal location to cultivate the Lagrein native grape variety, as evidenced by written sources dating back to 1379. Our Lagrein Gries...
Taurasi Upper Valley comes from a careful selection of grapes Aglianico grown to about 700 meters above sea level in the municipality of Castelfranci. Weather conditions and the careful processing of the grapes make...
Produced through redistillation of phlegm with the patented Segnana method, it provides for the refinement of the product for at least five years in barrels used for the aging of Spanish Sherry. The starting grappa...
Quello di Kofererhof è da considerarsi il Riesling meglio riuscito della regione. Si tratta di un prodotto dall'ottimo rapporto qualità prezzo che sicuramente lascerà un senso di grande soddisfazione anche ai palati...