Coulée de Serrant is a 100% organic Chenin Blanc wine produced by Nicolas Joly in France.
Delivery within 24 working hours
Aggiungi alla lista dei desideri
Scheda tecnica
Product

Coulèe de Serrant
Classification

Vino biologico Francia AOC
Vintage

2015
Provenance

France
Grape variety

100% Chenin Blanc
Altitude

Slightly steep slopes
Exposure

Sud
Type of soil

Schisty and quartz
System of cultivation

In espalier
Plant density

4800-6700 plants / ha
Yield per hectare

20-25 hl/ha
Bottles produced annually

20000-25000
Bottle

0,75 l.
Color

bright gold
Perfume

Fruity and mineral notes
Flavor

Powerful, with long finish
HISTORY
La Coulée de Serrant is the name of a vineyard planted by Cistercian monks around the year 1130, and since then it has always remained a vineyard: they are almost 900 years of successive and uninterrupted harvests. The small and old monastery, which is part of the estate, has been declared a national historic monument. A few meters away from the monastery you can see the ruins of the castle of "La Roche aux-Moines", around which, in 1214, the famous battle took place in which Philip Augustus defeated Giovanni Senza Terra, son of Giovanni Cuor di Leone. All around the castle there are still ancient vestiges of Celtic, Roman and Carolingian civilizations. The production is divided into three different lines: the Coulée de Serrant (AOC Coulée de Serrant) located on the steep hill overlooking the Loire, a small vineyard of only 7 hectares from which about 25,000 bottles are produced per year; le Vieux clos (AOC Savennières), smaller, from which 8/10 thousand bottles are produced; le Clos de la Bergerie (AOC La Roche aux Moines) capable of producing 15 thousand bottles. Some parcels of these vineyards are on slopes so steep that they force the farmers to work the land with the horse. Since 1962 the Joly family, owner of the estate, has decided to embrace biodynamic viticulture, directing almost 100% of the production towards the Chenin Blanc vine, from which the wonderful "Le Vieux Clos" comes.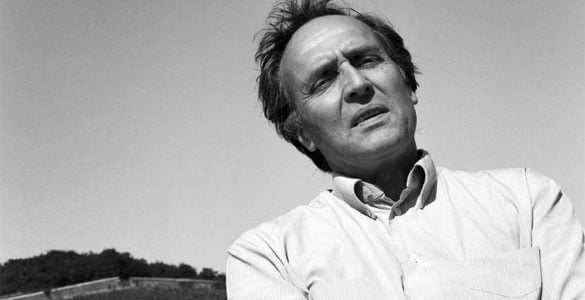 Guarda altri 16 prodotti nella stessa categoria:
This wine is a specialty of Régine Sumeire, produced after several years of research. Grenache and Cinsault are collected by hand, sorted and placed directly in the press. The fermentation in stainless steel vats then...
Chablis Premier Cru is a 100% Chardonnay produced by Domain Servin in France. Great to combine with sauced fish, fine meats and white meats
Castelnau de Suduiraut is a wine produced in France by Sauternes. It has a sweet scent, and its warm, enveloping and persistent flavor makes it excellent to combine with spoon desserts and cakes
Atlantique by L'Océade is a dry white wine produced in France. It has a bright and clear gold color, clear notes of citrus on the nose. It has a very balanced taste, fresh and elegant; It is excellent to be used for...
Muscadet Expression de Gneiss is a 100% organic Melon de Bourgogne produced by Domaine de l'Ecu in France. Its savory and iodized taste makes this wine excellent with fish and snails
Riesling is a white wine produced in France by Gruss Joseph. It is excellent to combine with any type of fish or sauerkraut
Sauvignon Blanc Nouveau by Louis Tete is a wine produced in France. It shows a bright yellow color, the olfactory bouquet is fruity, warm, aromatic. On the palate it has a tropical flavor and is ideal for both...
Pinot Gris is a 100% Pinot Grigio produced by Gruss Joseph in France. Its flavor is broad and full-bodied, excellent to combine with steamed North Sea fish, seasoned with cream sauces
Aligoté is a variety of Burgundy (Kir is a traditional burgundy aperitif made with Bourgogne Aligoté and black liqueur). It is a dry wine with good acidity and a medium strength. Maturation is largely done in the...