From the best grapes from the vines symbol of Campania was born on Campanaro Fiano and Greek that blend in perfect harmony. The notes of flowers and chamomile Fiano, they unicono the freshness of the Greek. balanced wine, soft and silky with fresh mineral notes.
Delivery within 24 working hours
Aggiungi alla lista dei desideri
Scheda tecnica
Product

Campanaro
Classification

Irpinia Bianco DOC
Denomination

DOC
Vintage

2016
Tipology

Vino bianco
Provenance

Italia
Production area

Campania
Grape variety

Fiano di Avellino and Greco di Tufo
Fermentation

Fermentation and stay in casks for about 6 months
Pairings

Ideal to enjoy with grilled seafood, rabbit cacciatore and medium-aged cheeses
Bottle

0,75 l.
Color

Intense straw yellow, bright and warm
Perfume

Wide, with tones of ripe pear and grapefruit followed by mint and honey floral shades of broom and hawthorn
Flavor

The acidic and fresh shoulder highlights the mineral content of the soil
HISTORY
One of Feudi di San Gregorio's most important visions is to believe that the birth of a wine has the same creative process as a work of art. Love and passion in caring for plants, commitment to harvesting grapes and patience while waiting for mature wine, make every bottle express its personality and become a work of art. with this approach the collaborations with great masters and talented youngsters are born, aimed at continuing and increasing the will of a continuous exchange of knowledge and creativity between wine and art. The same feelings and emotions lead the creative path of a artist, which leads him to create a sculpture, a photograph, a painting, an installation.
CELLAR
Feudi di San Gregorio is today the symbol of the enological renaissance of southern Italy and of a culture of drinking aimed at rediscovering the identity of Mediterranean flavors. Valuing the vines of Southern Italy such as Aglianico, Fiano di Avellino and Greco di Tufo, investing in the land and in the centuries-old tradition of Irpinia viticulture, restoring a future to a unique environmental heritage. Climb the hill towards Sorbo Serpico, enter a magical world, between unexpected water places, spice gardens and blooming roses. However, the biggest surprise is inside the cellar: the long barrel cellar that houses red wines. The intent is to go beyond the concept of wine cellar, making it become a forum, a place for meeting, for comparison, for knowledge, for meditation, a laboratory of ideas and culture, a place of welcome and refreshment. The project was attended by world-class professionals: the Japanese architect Hikaru Mori had the difficult task of giving architectural unity to the pre-existing structures, developed over time. Massimo and Lella Vignelli, symbols of Italian design in the world and "authors" of the company's labels, have designed the furnishings and interiors.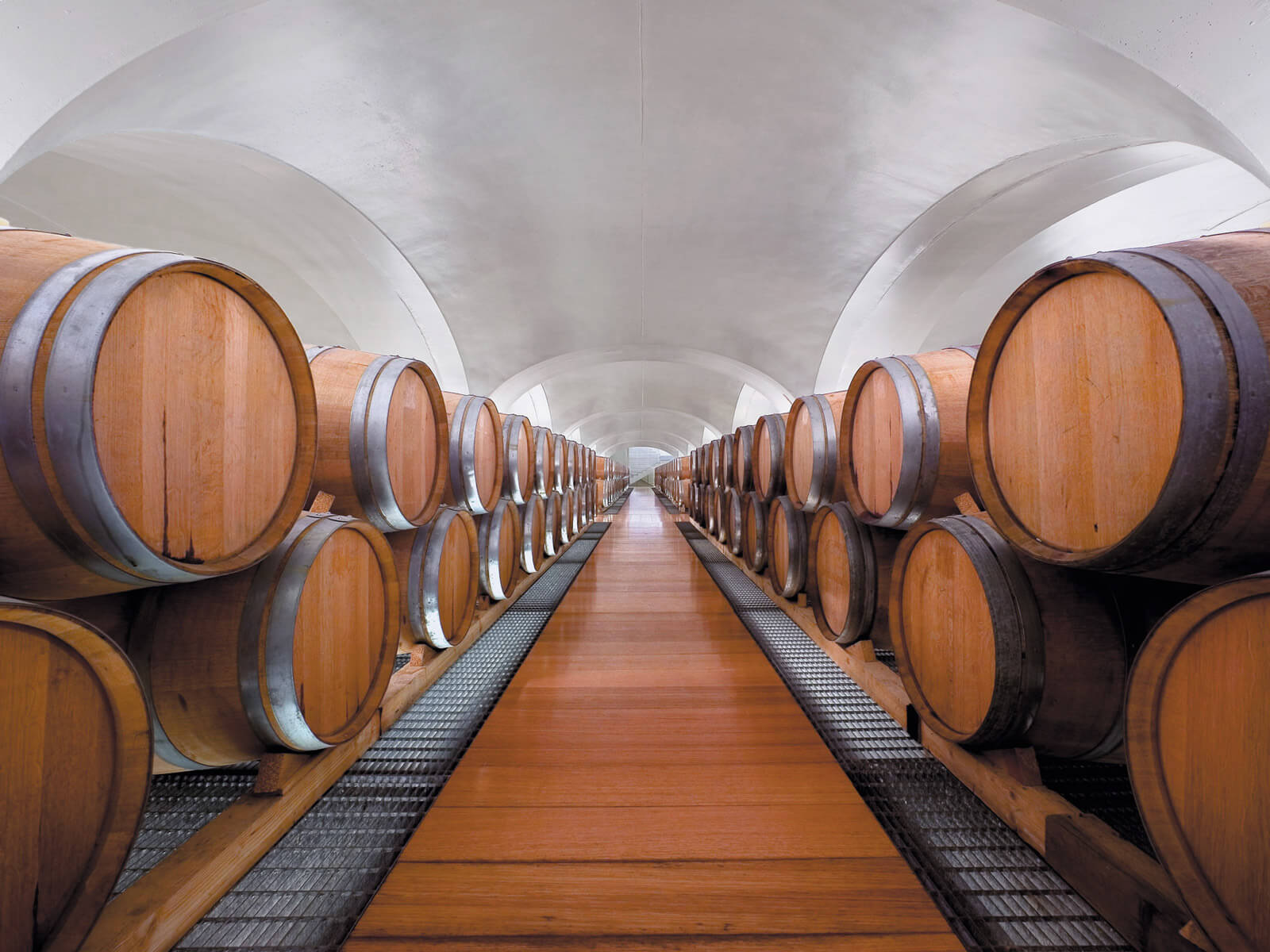 Guarda altri 16 prodotti nella stessa categoria:
Scala Fenicia's Capri Bianco is a DOC white wine obtained from biological grapes of Greco, Falanghina and Biancolella. After the harvest, which totally manual, we press the grapes pneumatically to guarantee the most...
In the territory of Sorbo Serpico (AV), the vineyards always coexist with fruit trees, forests, olive groves, herbs. From the chalky soils of Santa Paolina are the grapes from the best vineyards were harvested: the...
This ancient variety of grapes dates back to the Greeks, who imported the "vitis Apicia" variety from Campano net territory and it seems that the first vines were planted in Lapio. Apicia's name would be derived from...
Caiati is a spicy wine, with hints of white almonds, beeswax and undergrowth notes. It is odorately fruity with carambola and melon and has grapefruit notes on the long end.
Amalfi Coast is a white wine produced by Marisa Cuomo in the Amalfi peninsula. It is obtained exclusively from the must that ferments at a controlled temperature. It has a straw-yellow color with intense reflections;...
Cupo, an exemplary selection by Sabino Loffredo. Bottled like IGT, in fact it is actually a true Fiano Reserve. A wine that does not fear comparisons with the great French whites, endowed with the sake of...
From the golden color, the facetus Taburno Falanghina is a layered and powerful wine that has aged gracefully. The bouquet carries traces of candied fruit, dried apricot, caramel, butter and spices. Facetus shows the...
Tresinus, from selected Fiano grapes, is produced by the San Giovanni Agricultural Company, a project by Mario Corrado and Ida Budetta. The company, born in 1993, has developed in full respect of the unspoiled nature...
Amabile Campania of Cantina di Solopaca is a wine produced in Benevento with IGP certification. It is characterized by mainly Trebbian white grapes, grown on the hills of Solopaca. It has a straw-white color, has a...
The Ariella, produced with Greco di Tufo, features the reddish, creamy and polished minerals at the same time. It is a wine characterized by its distinctive character and its aromatic and unmistakable character.
This wine is a bland that comes from Fiano grapes 85%, Trebbiano 10% and Greek 5% which give it a unique and unique flavor. Produced by the farm San Giovanni, located on the sea, in one of the most beautiful areas of...
Il vino Greco di Tufo Pietra Rosa ha ottenuto il riconoscimento della denominazione di origine controllata e garantita con decreto ministeriale del 18/07/2003. Vino dalla tipicità ineguagliabile, con profumi che...
Falanghina Campi Flegrei of Cantine Federiciane is a wine produced in the Campi Flegrei area of Campania. It has a more or less intense straw yellow color; has a delicately winy fragrance and has a harmonious and...
Novaserra is a Greco di Tufo DOCG produced by Mastroberardino in Campania. It has a straw-yellow color; on the nose, hints of sweet fruit and almond notes stand out. It has an excellent acidity and combines perfectly...
I clienti che hanno acquistato questo prodotto hanno comprato anche:
Stilèma Fiano di Avellino DOCG ist die Frucht von Trauben aus Weinbergen, die sich zwischen Montefalcione und Manocalzati befinden und sich durch tonig-kalkige Böden auszeichnen, aber auch sandige und mittelrote, die...
The origin of the plant selection and the definition of "Primitive" is attributed to "Don Francesco Filippo Indelicati". Don Thomas Tafuri Schiavoni instead had the merit of introducing the plant in its natural...
Vigna Cicogna Greek of Tufo is the wine of the wine cellar of Benito Ferrara. It is a white wine of great intensity and sense of authority in taste, which slowly opens to clear and legible flavors. With herbs and...
Serrocielo is the best expression of Falanghina dei Feudi di San Gregorio. The wine is pale yellow with bright green hues. Nette are the feelings of small white flowers and fruit. The palate is fresh and soft. And 'it...
Noà is an IGP red wine produced by Cusumano in Sicily. It has a dark ruby red color, has a complex aroma, a mixture of fruit and sweet spices. The taste is harmonious, warm and enveloping
Montevetrano is an IGT red wine produced by Colli di Salerno in Campania. It has a compact garnet color, the nose reveals scents of exotic fruit, vanilla and violets. The taste is very elegant and tannic.