Aggiungi alla lista dei desideri
Scheda tecnica
Product

Birbanera Montecucco Rosso
Classification

Montecucco Rosso DOC
Denomination

DOC
Vintage

2007
Tipology

Vino rosso
Provenance

Italia
Production area

Toscana
Grape variety

60% Sangiovese Il restante 40% composto da Colorino, Canaiolo, Merlot e Petit Verdot
Altitude

370 metri s.l.m.
Type of soil

Misto argilloso, molto ricco in scheletro
System of cultivation

Cordone bilaterale bilanciato
Plant density

8000-20000 ceppi/ha
Winemaking

Lunga macerazione sulle vinacce con frequenti rimontaggi scalari Temperatura massima fatta liberamente salire fino a 30 gradi centigradi
Aging of wine

In bottiglia per un minimo di 10 mesi
Alcohol

14,00% vol.
Total acidity

5,63 g/l
pH

3,5
Bottle

0,75 l.
Color

Rosso rubino intenso e limpido
Perfume

Intenso ed avvolgente con fruttato fresco e note di frutta matura
Flavor

Suadente e concentrato, morbido e piacevole
HISTORY
Amantis is a family story, a young project that has its roots in ancient love for the land and for wine. This commitment began with the search for an ideal terroir, where we could create wines capable of telling about our passion, our commitment and our humanity. After years of meticulous research, we have arrived in a suggestive terrain in Montenero d'Orcia, so intriguing that it captures our soul for the beauty of its scenery and for its rich potential still largely unexplored. Territory enclosed between the slopes of the extinct volcano of Monte Amiata, the Orcia Valley and the Maremma. Here comes Amantis, a small universe that welcomes a plurality of vines with different possibilities of expression.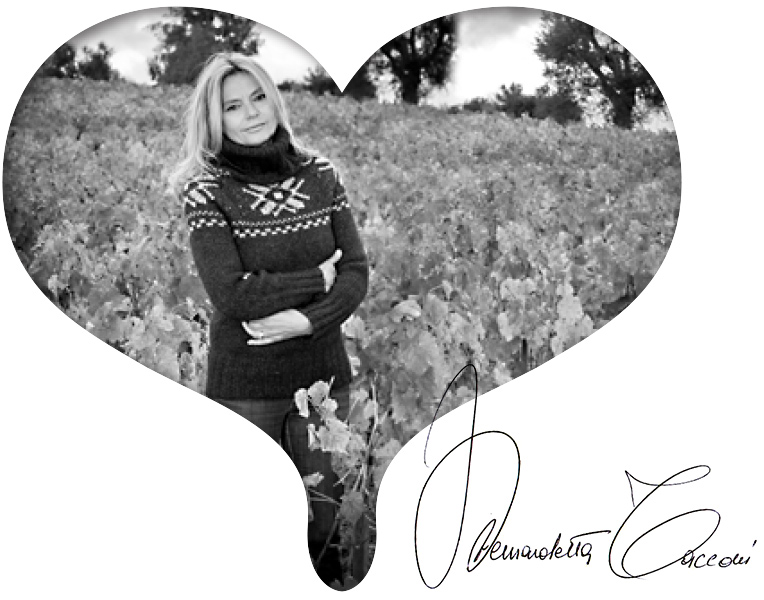 Guarda altri 16 prodotti nella stessa categoria:
Faithful to the best Tuscan tradition, Banfi offers a varied and complementary Chianti family, unmistakable in style. This is a beautiful expression of Chianti Classico, of good consistency and character, with a long...
From Tuscan estate in Bolgheri has Orma origin, elegant and sumptuous label. Footprint is the perfect assemblage of Merlot, Cabernet Sauvignon and Cabernet Franc, varieties that have found playing around their ideal...
Brolio di Barone Ricasoli is a Chianti Classico DOCG produced in Tuscany. It shows a deep red color saturated with purple hues; the scent is fruity with olfactory notes of anise and licorice. The taste is elegant,...
Brunello di Montalcino is a DOCG red wine produced by Silvio Nardi in Tuscany. It has a ruby red color and its aroma is intense and complex. On the palate it is warm, soft with a great structure and remarkable...
Asinone is a Nobile di Montepulciano DOCG produced by Polizano in Tuscany. It shows a brilliant ruby red color; the scent is of flowers, laurel and rhubarb. The taste is pleasantly tannic and excellent to accompany...
Nobile di Montepulciano is a Red DOCG wine produced by La Braccesca in Tuscany. It has a scent of ripe fruit, tobacco and spices; the taste is velvety, with hints of cherry and blackberry with a persistent finish.
Oreno, is the cult wine of Tenuta Sette Ponti. The fruit of a blend between Merlot and Cabernet Sauvignon, combined with the Sangiovese, best expresses the potential of the territory and the same idea as the wine of...
Tyrrhenus, charismatic, proud and fearless prince of the "Tyrrhenoi", led his people to central Italy, founding the Etruscan civilization and importing wine culture. The prince's personality served as the inspiration...
Giorgio Primo is a wine of the highest level that will leave a mark on your table. Great for an important dinner is most powerful when tasted with red meat, game and aged cheeses. Its intense color, its fruity aroma...
To describe a wine is always necessary to decipher the landscape of origin, then place it in the environment that generates it to appreciate nature.Villa Donoratico is a very large and complex wine that never falls...
Madrechiesa, a Morellino of the company Terenzi, is intense ruby red with a scent of small red fruits, spices and light goudron note and a full and balanced body, with mature and well evolved tannins.
Oreno, is the cult wine of Tenuta Sette Ponti. The fruit of a blend between Merlot and Cabernet Sauvignon, combined with the Sangiovese, best expresses the potential of the territory and the same idea as the wine of...
Orma steps is the latest among the wines of Bolgheri, one Bolgheri DOC whose first vintage is the fruit of the vintage 2015. The grapes that give this wine distinctive and elegant traits, come from mineral soils,...
I clienti che hanno acquistato questo prodotto hanno comprato anche:
Chamois, also known with the synonyms of Black Ribolla and Pocalza, was originally cultivated in the Prepotto area, especially in the hamlet of Albana. Vineyards with strong vigor, a large bunch of medium-sized and...
The Bruciato is the "young brother" of Guado al Tasso, characterized by a more modern style. It comes from vineyards of High Potentiality of the Estate, which, however, do not represent the peak required for the...
Belnero is the expression of the bond of Banfi with the terroir of Montalcino. It is produced with mainly Sangiovese grapes, assembled from time to time with those international vineyards that have now found their...
Cusumano with the line dedicated to the wines of his territory, is able to express the best of Sicily and its nuances. The Sicilian White IGT Angimbé, is born from a careful assembly of Insolia and Chardonnay. In the...
Da
€14.30
(Iva inc.)
€14.80
The Grigio Riserva is a DOCG red wine produced by Agricola San Felice in Tuscany. Its body is robust, with a strong acidity and is ideal to combine with consistent dishes such as red meats and aged cheeses.
A fresh and delicious young wine, with a strong varietal character, very elegant and fruity
Campogiovanni is a 100% Sangiovese produced by Agricola San Felice in Tuscany. It was born in the vineyards of the prestigious Tenuta di Campogiovanni, located in the Sienese municipality of Montalcino, and is...